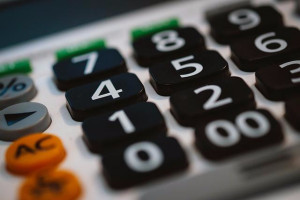 Most of us set a budget for ourselves but most of the time it doesn't work. Our budget revolves around 3 major costs: food, transportation and housing. After budgeting for these expenses, you will need to budget for the rest of your expenses such as take-home pay, debt repayments, savings, household expenses and entertainment.
So what is the most effective way to budget and save money for you?
It is never too late to budget and save even if half of 2015 is already over. You can still catch up and set financial resolutions for yourself and stick with it too. Here are some basic tips for you on budgeting and saving money.
Look at how much you spend and what you spend on and seal the leaks. This means that you need to take a look at your daily, monthly and annual recurring expenses. Scrutinize every expense in this way: usage against value and then cut or lower those that you're not using or those that aren't providing you your money's worth. You'll then see how much money you can free up.
Set a budget you can stick to. If you are those types of people that find it difficult to stay on a budget, make it simple and start with your take-home pay then subtract all the expenses you would need to pay for such as bills, mortgage, debt payment, food expenses and such. If you fall on a hard time you can get a short or long term personal loan from a place like Peachy but it's crucial that you have a plan for paying it back.
Make a plan to get out of debt. This type of expense can be a major pull on your finances. Where most Americans are on debt after college, it is best to allot your earnings towards repaying your debts sooner. As long as you stick to your budget and make this one of your priorities until you pay them all up.
Try to earn more money. If you want to get out of debt faster, this is one of the best solutions out there since you don't have to rely solely on your basic income. There are lots of opportunities out there for part-time jobs. Start generating passive income, do some freelance work or have a garage sale. Don't forget to shovel in that extra income into paying off your debt. Take what you earn here and pay it off to your creditors.
Automate your savings and remind yourself what you are saving for. If you are lucky and you don't have debt, or if you have finished off paying your debt, take those financial goals of your take-home pay and put it on savings and retirement. There are times though that you will feel that delayed gratification can be dragging. However if you feel that you should always reward yourself by buying stuff, this will work against you. If you want to put off spontaneous purchases which are not in line with your financial goals, make visual reminders of what you're saving for to keep you inspired.
It doesn't look sexy as it is, but in building wealth, it all just comes down to these average mundane habits like the ones given above. When you follow through on all the tips here, come end of the year, you will see progress, a higher net worth figure and an appreciation on your progress towards your goals or savoring the achievement you've made.
Enjoy Our Content?
Subscribe to get the latest from "Everybody Loves Your Money."