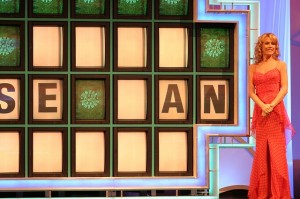 Some gameshows have many underlying relations, whether it's a talent show, or a game like the Cube, but there are some that in some ways compare with stock market trading. Some gameshows such as Show Me The Money and Deal Or No Deal where there are big winners, are based on risk and decision making, much like how stocks are traded on the stock market as they generate or lose money. With trading stocks being a volatile business and putting money in and out being full of risk, some game shows can replicate this through their adaptation of types of risk, particularly when dealing with money, as well as tracking performance, failures and successes of the decisions that teams or contestants make.
Show Me The Money
The premise of this gameshow is to make as much money from a set sum of £100,000 as possible by the end of the season, on the stock market through buying and selling. This is a direct comparison to stock market trading as the gameshow consists of teams of contestants creating an imaginary portfolio that they will build upon whilst trading on a virtual stock market.
The Show Me The Money game show balanced risk and decision making, whilst tracking their development, success and failures, as all members of the team had little to no knowledge of stock market. Stock markets are volatile and always go up and down, meaning that returns are not guaranteed. This was the same on this game, particularly with the contestants risking more than a regular investor as they had little knowledge of the stock market, instead using the advice of a city tipster. The show is also up to the minute, therefore portraying the stock market in a more realistic way in order to identically replicate it.
Deal Or No Deal
Deal Or No Deal might not seem very comparative to the stock market at a first glance, but looking closely you can discover various similarities. The 20 red boxes in the Deal Or No Deal game show offers the same risks that investing on the stock market may have as you could potentially lose a lot of money at short notice. Although you can see the prices of stocks you cannot predict what they are going to do in the future and how their performance will pan out. With the 20 Deal Or No Deal boxes, you cannot see what is inside of them making your choice even more volatile.
The banker on Deal Or No Deal is also comparative to selling stocks on the stock market. Selling the box is just as risky as selling a stock as you cannot be sure what boxes you have left in the game, or how the stock will perform in the future on the stock market. However there are odds that can be worked out when it comes to Deal Or No Deal, and through algorithms that are based on probability contestants can try and work out ways to help them through the game. This is impossible on the stock market, as the number of stocks is continuous and completely unpredictable.
Enjoy Our Content?
Subscribe to get the latest from "Everybody Loves Your Money."