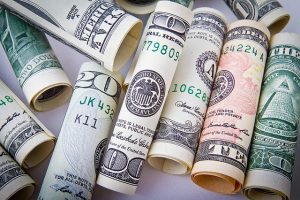 So you've decided that your business requires an increase in cash flow in order to grow and continue its success. Most people's first thought when considering an injection of cash is to take out a loan. However, as a business owner there are other financing options available. One tried and tested method of doing this is through business invoice factoring. Now, you may have had this recommended to you, but you're still a little uncertain of the process.  If this sounds true, read on.
What Exactly Is Invoice Factoring?
Business invoice factoring is a service provided to businesses that allows you to receive immediate payment for invoices, minus a small charge. It's a simple process that is used wisely and can have a great deal of benefits. The process is as follows:
You provide an invoice factoring company with your invoice.
Upon receipt, the factoring company will pay you, usually, between 75-90% of your invoice within 24-48 hours.
The factoring company will then take charge of the invoice's collection.
When the invoice is paid, the company will send you the remaining balance minus the fee – known as the invoice factoring rates.
This can be hugely beneficial for a number of reasons, but with so many out there, how do you know which invoice factoring company is best for your needs? Here are the things that you might want to look at when choosing the factoring company for your business.
#1 Knowing What Type of Factoring the Company Provides
There are a number of different types of factoring all with their own pros and cons. How frequently you wish to use invoice factoring, coupled with the reliability of your client base, may have quite the impact on the best type of factoring for you. There are three main types of factoring and whilst they work the same in principle, they have a few differences:
Recourse factoring – Recourse factoring is the most common factoring available. Invoice factoring rates are extremely competitive meaning that you can seek out some really good deals. The downside is that if your client does not pay their invoice on time, you are left responsible for paying the invoice to the invoice factoring company.
Non-recourse factoring – Non-recourse factoring provides a safety net that generally leaves your customer liable in the event of non-payment. Unfortunately, rates are a little higher for this type of service and many factoring companies will be reluctant to offer non-recourse factoring to you.
Spot factoring – Spot factoring can be useful if you want to avoid any contractual obligations to an invoice factoring company. This service provides a one time deal for a single invoice if you have suffered a 'minor blip' in your cash flow. Most spot factoring companies are happy to accept most businesses; however, their invoice factoring rates are considerably higher than any other type of factoring.
#2 Initial Impressions
It's vital that you use your own judgement to evaluate invoice factoring companies. On initial inquiries, consider what their customer service is like. Are they quick to respond to emails? Are they confident in any questions that you might ask? Do they come across as helpful, professional and friendly? Remember they will be responsible for dealing with your clients' payments. If you have any doubts about the service they provide, you can be guaranteed that your customer will and this could reflect badly on you.
#3 How Willing Is the Company to Adapt to Meet Your Needs?
Like any other business, invoice factoring companies want your custom. So how far are they willing to go to tailor your plan to meet your specific needs? Are they happy to arrange a month by month plan or will they insist you subscribe for a year? Are they willing to be flexible with the number of invoices and minimum sums you are willing to submit to them? If there is room for negotiation then the chances are you have picked yourself a company who respects and understands your needs. Also, you may want to choose a factoring company catered to your industry (for example, a transportation factoring company if you're a trucker).
#4 Make Sure You Have a Full Understanding of the Cost of Factoring
At first glance an invoice factoring company might seem the cheapest on the market. Be sure to read the fine print. Some companies include 'hidden fees' and additional charges that could see your expenses go up and up. Be sure to ask about every possible cost that may incur in a variety of different situations.
#5 Do Your Research
Find out what others are saying about the company you are considering. Ask for testimonials and look on the internet for any feedback and reviews of the company of your choice. Most companies do exactly what they tell you, however there is always the odd unscrupulous company that is only out to gain the largest profit possible without taking your business into consideration.
Invoice factoring, as mentioned at the start, is an excellent source of revenue. But like any service you must make sure you know exactly what you are getting and how reliable the service is. Choose wisely and you will find that your business will see growth, thanks to invoice factoring companies.
Enjoy Our Content?
Subscribe to get the latest from "Everybody Loves Your Money."