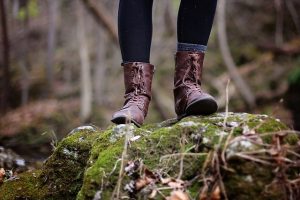 Today we have a guest post for you from Anum Yoon.
Having hobbies can be expensive. Traveling, extreme sports and creative hobbies can all add up quickly. Even reading can become an expensive hobby if you're purchasing new books all the time. It can seem like being low on cash leaves you with very little to do.
But you don't need to break your bank to have a good time. If you're looking for new hobbies that won't drain your bank account, here are a few you can try that are either cheap or totally free.
Explore Nature
If you're looking for a way to get out of the house for a weekend, but you don't have the money for a plane ticket and hotel room, consider a camping trip. Gather some friends, rent or borrow a tent and head out to the great outdoors for a weekend of exploring and relaxing.
Make sure you're pitching your tent in a camping-safe area. While you may need to pay a small fee to stay in a designated campground, planning your trip the right way will make it more fun and ensure you don't run into any trouble — or more expensive fines.
Learn Something New
If there's something you've always wanted to learn, chances are you can find a tutorial, program or course available for free online. While more in-depth classes may require some cash, you can develop basic skills from introductory courses or even YouTube videos.
There are many different hobbies you can pick up just by browsing the web. From makeup application to HTML and coding, there is something online for everyone, no matter your budget.
Explore the Kitchen
Even if you're trying to save money, you need to eat. Cooking for yourself is one of the best ways to save some cash, but it can also be a great hobby to get involved in. Creating new recipes for you, your family and your friends is something everyone can enjoy.
You don't need to purchase expensive ingredients to have fun cooking. My pantry is always stocked with pasta, rice and noodles because it doesn't take much money or effort to cook up a delicious meal based on these ingredients.
Once you get the hang of it, you won't even miss dining out.
Volunteer Your Time
Dozens of charities, organizations and centers in your area are looking for volunteers to help them with their day-to-day operations. Whether you're looking to get involved with animals or you want to work with at-risk children, there are many different ways to volunteer your time — it won't cost you a dime, and you'll find a different kind of reward.
Think of some local organizations that may be interested in taking you on as a volunteer. Give them a call and see if there is any way you can help. Even if you can only volunteer a few hours a week, it's a wonderful way to spend time without spending money.
Start a DIY Project
Many people dream of being a DIY-er, but they never put in the time to see a project through. If you're looking for an inexpensive hobby to adopt, look into some quick and easy DIY projects to get started with. Don't try to tackle a huge project until you're more familiar with the process and know you're willing to see it through to the end.
Your first project doesn't have to be a new deck or changing the oil of your car — start with something that sounds fun to you. Having a community of like-minded DIYers can help point you in the direction or offer assistance when you get stuck.
Hunting for Collectables
There is a reason why collecting has been a popular hobby for centuries. Maybe you've always wanted to start a collection of some sort but never quite knew what to start with.
Depending on what you decide to collect, this hobby can be either really cheap or really expensive. But even if you choose to start a collection on a budget, there's still an endless amount of cool items you can look for.
So whether you want to collect feathers, stamps, sea shells, post cards or odd trinkets, it's not hard to start a cool collection hobby on a small budget.
Get a Library Card
Reading can quickly turn into an expensive hobby for those who can breeze through a book or two a week. When you're constantly buying new books, you could spend hundreds of dollars on something you'll only read once. If you don't need to own each book you read, consider borrowing it from the library. This philosophy can help with kid books, too.
Libraries offer more than traditional books. If you're a fan of audiobooks or eBooks, chances are, your library has a system to allow you to borrow them as well. You can save some serious cash just by signing up for a free library card.
There are plenty of hobbies you can take up without needing to break the bank. Use these six as a place to get started, but get creative with what you'd like to do. No matter where your interests are, there is something out there for you.
Anum Yoon is a personal finance blogger and freelance writer. She shares her insights on money management on her blog, Current on Currency. You can sign up for her weekly money newsletter here.
Save More Money in 2018
Subscribe and join the worldwide 52-week money challenge! Get the tools you need right to your inbox.