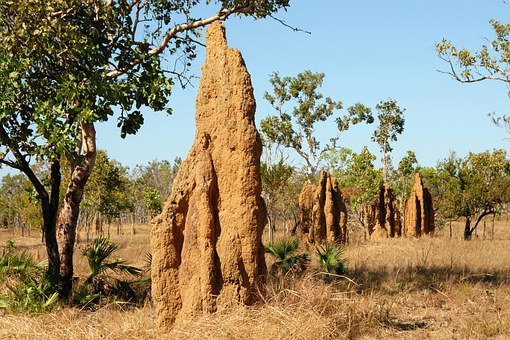 Termites are amazing insects, and you can explore just how amazing they are at this
Australian Museum link. Some of the species, like the famed Cathedral Termites of our continent's"Top End" are skilled builders – but when termites choose to invade your home, they can be complete destroyers.
In fact, a termite infestation left unchecked can damage a house to the tune of thousands of dollars – and in extreme cases, some homes have even be damaged beyond repair.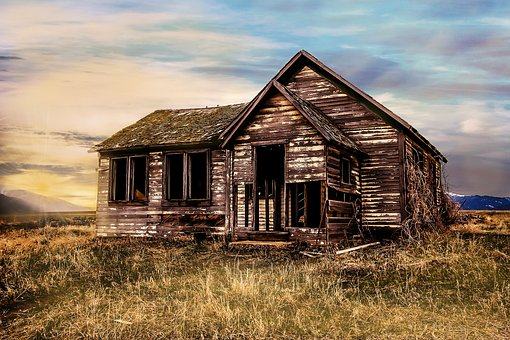 According to termite control experts, like those at www.pestworks.com.au, the costs of professional termite extermination and inspection services, as well as annual pest control are minimal when compared to the costs of the damage termites are capable of inflicting.
A relatively small investment in a termite inspection is your best "insurance policy" to protect your home's woodwork from swarms of little wood munchers that may lurk not far from your home, in dead trees, wood piles or in the ground.
What Kind of Damage Can Termites Cause?
Any exposed and concealed wood elements of a house are potential termite food, and that means there is cosmetic and structural damage to watch out for. In many cases, termite damage repairs can cost in the range of $5,000 upwards, and the longer it's left unchecked, the worse and more costly the damage can become.
The structural integrity of a building can be compromised as thousands of termites chew away at rafters, studs, and other framing elements, until they become weakened, hollowed, or even cut into pieces. Termites can open up holes in your home that may cause the roof to leak which can lead to expensive water damage.
They have also been known to cause floors to buckle, ceilings to bow, carve intricate mazes on wood surfaces, destroy furniture, discolor sheetrock, cause paint to blister and construct mud tunnels under a home's foundation.
Repairing Termite Damage
It's not usual for termites to damage a home beyond repair, though that could only happen after long term neglect of a major infestation. But it is common for repairs to cost thousands of dollars because the termite infestation was not detected and terminated soon enough in order prevent it from continuing to cause damage.
Getting a periodic pest control and termite inspection is a small expense when compared to the cost of replacing damaged wood sections, adding supports to bolster weakened wood beams, buying new furniture items, and repairing floors, walls and ceilings.
But before you can repair the damage, you should hire a professional termite exterminator to locate and destroy the colony. Termite bait stations may need to be set up or a chemical barrier installed. It is expensive to treat a termite infestation, and even just cleaning up the mess left behind by termites can be major task.
Preventing Termite Damage
Given the extent of the damage termites can cause as well as the costs associated with termite damage repairs and treatment, it must be said, termites are a major threat to the wellbeing of both your home and finances. Most homeowners insurance policies won't cover termite damage, so your best prevention and protection is to schedule an annual inspection by a licensed professional.
Although you wouldn't necessarily need one every year a termite preventative treatment may also be a good idea. How extensive the termite treatment needs to be depends on the climatic conditions and the region where you live. In Australia, it's always wise to take preventative measures to some extent because termites are prevalent throughout most of the country.
Finally, be sure to keep wood piles away from your exterior walls, remove all dead wood regularly, keep leaves and plant debris out of your basement/crawl space, seal all cracks in your foundation, and remove everything from your property that might seem inviting to termites.
The steps and costs of preventing an infestation or catching and eliminating it early are small compared to the costs of repairing termite damage to your home. This is one area where you can't afford to skimp if you want to protect your biggest investment for the long term.