Trading platforms such as Investors Hangout and computer apps have made it easy to automate stock trading. This has made the use of trading software popular. This has led to debates over the potential of making profits from day trading as commissions and brokerage fees have taken away the significant portion of the profit potential. It has become very important to choose the right trading software that has cost-benefit analysis and software assessment of the individual strategies and needs as well as functions and features you need.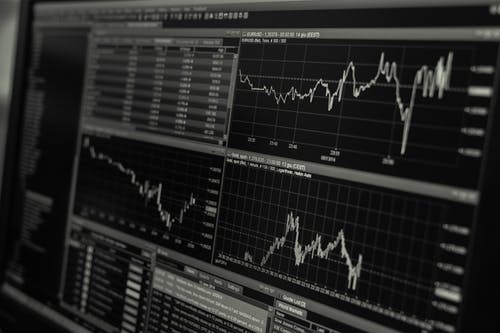 What is day trading?
Day trading can be defined as an activity that is time-bound where sell or buy positions are closed and taken on the same day of trading with the aim of making profits in small price differentials on orders that are large volumes by frequent selling and buying typically on leverage.
Day trading software
We can define day trading software as an automated computer program that is usually provided by a brokerage firm to help traders carry out their trading activities in a timely and efficient manner. The software enables traders to reap profits that would be very difficult to achieve by mortals. When choosing day trading software, it is essential to consider the following things.
Platform independence
It is always advisable for traders to choose software that is web-based unless they are running algorithms that are very complex for day trading and require high-end computers. This helps the trader to benefit from connectivity from everywhere. There are also no maintenance costs involved and no manual installations of updates. However, if you want to use algorithms that are complex and require advanced computing, it is better to go for computer-based software that you can install on your computer. This will be costly.
Specific needs
Do you want to implement a delta-neutral strategy for trading or you want to follow the simple trading strategy of average stock tracking? Do you need to trade on specific products or you want a forex feed? Traders should not trust the claims on the brokers' websites to understand the offering. It is important to ask for the trial version of the software and asses it during the initial phase. You can alternatively check the tutorial if it is available from the vendor or the broker to understand the right fit for your trading needs before choosing the software.
Additional features
Traders attempt to capitalize on price movements during the day. The price movements are typically short-term and are in turn driven by supply and demand. Do you need charts, news, exclusive connectivity to markets and other things? If you require them, it is crucial to consider software that comes with these things rather than buying them separately from other sources because this will increase the cost.
Analytic features
Traders should pay attention to the available analytical features. Here are a few analytical features you should consider.
Pattern recognition
Traders who want to benefit from the prediction of the future direction and price levels, a wealth of indicators is available. After the trader finishes the indicators to follow, they should make sure that the software supports the needed automation for the processing of the trades based on the technical indicators that the trader wants.
Trend following strategies
Traders should consider a set of strategies that are implemented through the trading software.
As we have observed the above list, we have found out that there are numerous things to consider when choosing software for day trading. There are many other things to consider that have not been mentioned here. Traders should assess their needs before choosing software.