For those who want to get into investing but want to see quick returns, there are several short-term investment options. A short-term investment in most cases will yield returns in less than five years. The shorter time frame of these investments often makes them a safer way to get into the market as opposed to long-term investments. Here are some of the best investment strategies for short-term investing.
Swing Trading
Swing Trading is a good way to get into the stock market for those who want to see quick returns. If you have some knowledge of the market and some investment capital, you can successfully swing trade. It has some similarities to day trading, but instead of closing out the stocks at the end of each day, you hang on to them at least overnight, and typically for two to six days, to identify trends and capitalize on them for greater profit. There is excellent potential for significant profits with swing trading, and you don't need to monitor stocks constantly.
Certificates of Deposit
A certificate of deposit, or CD, is a good option because you can choose the length of the term and wait for it to mature. This type of investment usually lasts for three to five years, but you can choose 10-year or three-month terms as well. Just keep in mind that the longer the term, the higher the rates.
A CD is a good short-term option for an investor who has a clear sense of when he or she will need the money. Since you can choose the term length for the CD, you'll know exactly when you can withdraw the money without any penalties. You get a CD at a bank; the same investment at a credit union is called a share certificate.
Bond Funds
Bond funds are a good investment option for those who need a short timeline since they usually last for about two years. A professional financial adviser manages the funds and offers a higher yield than a money market investment. The type of returns you can expect on a bond fund is usually around 3 percent. Just make sure to choose one with low fees. Short-term bond funds are also a popular choice for conservative investors because they are not as sensitive to interest rates than bonds with longer durations.
Treasury Securities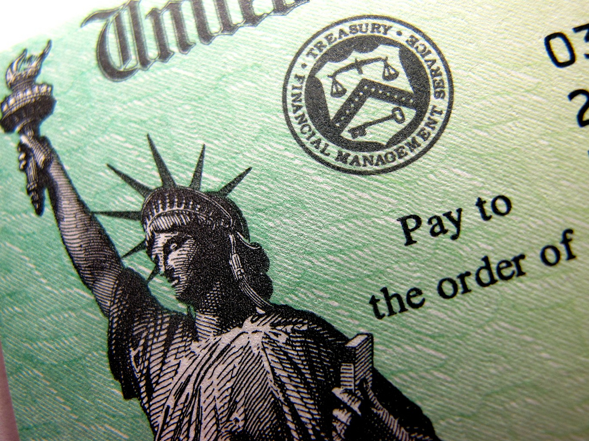 Image via Flickr by frankieleon
Treasury securities are issued by the United States Treasury. A variety of treasuries are available to invest in, including treasury bills, floating rate notes, and Treasury Inflation-Protected Securities (TIPS). TIPS are among the most popular choices for short-term investing. These are indexed to inflation, so as inflation rises, so does the underlying value of the TIPS. Once the TIPS term matures, you can choose the larger of the adjusted amount or the original investment. TIPS usually have a return of .5 percent on the low end and up to 2.5 percent on the high end, depending on how long you keep them.
These are some good choices if you want a short-term investment option. You can invest your money anywhere between a few months and several years and see significant returns. Swing trading is a strategy you can work on your own, or you can use a financial adviser to help with some of the other options.
Enjoy Our Content?
Subscribe to get the latest from "Everybody Loves Your Money."