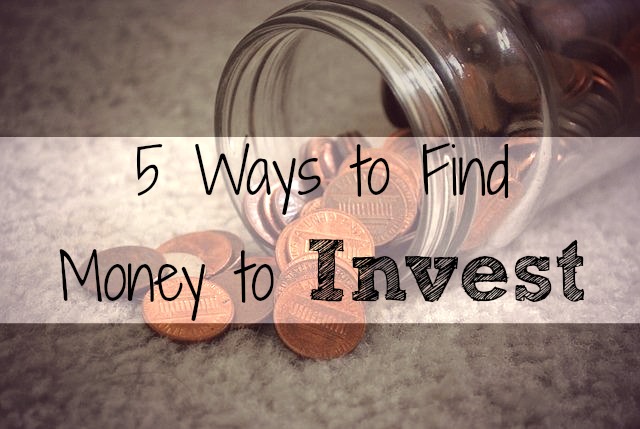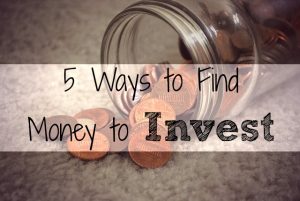 Investing is something a lot of people want to do but feel they don't have the money for.
The good news is even if you're living on a tight budget there are ways you can find money to invest. And once you make your first investment you'll be hooked. I mean, who doesn't like watching their money grow?
If you've never invested before here are five ways you can find money to start.
# 1 – Income Tax Refund
If you've received your income tax refund what are your plans for it? Since income tax refunds are generally not accounted for in budgets it should be easy to take a little bit of money and invest it.
Take a percentage of your refund and start an investment account.
# 2 – Windfalls
Sometimes we receive cash when we least expect it. This could be from an unexpected bonus at work, a cash gift, or inheritance.
The point is if you didn't see the money coming you shouldn't miss it if it's invested. Take your money and make it grow.
# 3 – Freelance Jobs
If you've got a skill you can start a freelancing side gig. Your options are limitless.
Here are some ideas for you:
Clean houses.
Write a couple articles per month for a client or a content mill.
Babysit a few hours per week.
Tutor a struggling student.
Give guitar lessons.
Mow lawns.
By committing only a few hours per month you can earn enough money to invest. And the best part is that you can make this an ongoing part of your life!
# 4 – Work Overtime
When you work overtime hours do you get paid time and a half? Do you have the potential to work overtime? If yes, then why not do it?
By working only four hours of overtime per month you'll come up with enough money to continually invest.
# 5 – Cut Expenses
If you're living on a tight budget it can be hard to cut expenses but if you look hard enough you might just find yourself some "invisible money." Or, maybe you just don't want to cut out life's little luxuries. Fortunately, there are some money saving tactics you can implement that will help you maintain your current lifestyle while freeing up money in your budget.
Here are some ideas:
Opt for a prepaid phone (Prepaid phones are just as nice as contract phones only cheaper!!)
Cancel cable and sign up for Netflix or Amazon Prime
Grocery shop at Aldi or Save a Lot instead of a big box store
Buy clothes from an online consignment shop like ThredUp (They have very nice, quality clothing)
Be Creative
There are ways to get started investing on a tight budget. For example, I've dedicate a $1,000 of my income tax refund to go in retirement savings and one freelance income source to go toward dividend stocks.
Get started. Once you make your first investment you'll be looking for all kinds of creative ways you can free up more money to invest!
Any advice for someone on a tight budget who wants to get started investing?