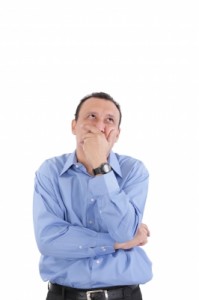 Save for you future.
Invest ten percent of your income.
Open up a Roth IRA.
It goes in one ear and out the other. I should know. The long term mentality has only kicked in with me over the past couple of years.
As some of my close family members near retirement age I cringe. Without any savings to fall back on retirement is going to be rough.
And this is could have been avoided if they would have thought about their futures and put in a little bit of effort at an early age.
Since this is a common scenario I wanted to dive into some reasons why people don't think long term.
# 1 – YOLO (You Only Live Once)
"You might as well buy (fill in the blank). YOLO."
The phrase "YOLO" tends be to thrown around a lot. But in my opinion it's used in the wrong the context.
The phrase is right – you only live once. (Unless you believe in reincarnation, but that's a whole other topic!) So why in the hell would you want to enter your retirement years with no money? Do you really want to be stressed out over money in your golden years?
Everyone grows older. Everyone dies. It's a fact of life.
You only live once so don't ruin your life by maxing out your credit cards, blowing your money, and making dumb decisions. #YOLO is not an excuse for stupidity.
# 2 – You Can't Imagine an Older Version of Yourself
It's really hard to imagine an older version of you. I'm almost 28 now but for some reason I feel like I should be about 18!
Imagining yourself in twenty or thirty years from now is no easy feat!
Here's a tip. Go through old pictures of your parents/grandparents. Look at them when they were the same age as you. Sit down and talk to them while you do this. Ask them about where they lived, what they enjoyed, how they viewed life. You're probably going to find a lot of similarities to you. My guess is this will be a huge wake up call for you and therefore make it much easier for you to envision older you.
# 3 – You Just Don't Want To
I've wrote articles before stating the reason why new investors don't get started investing is because they're scared; but after further consideration I don't think that's the truth.
People don't save or invest their money in large part simply because they just don't want to.
They'd rather try to keep up with the joneses or find some type of fulfillment in spending. What I've found to be true though, is that there is more fulfillment in saving than there is in spending.
If this is the category you've found yourself in there's not too much you can do. It's all about your attitude. If you don't want to do something nobody else is going to be able to make you do it. Period.
Here's Why You Should Start Thinking Long Term NOW
I stated above, but it's worth saying again. Everyone ages. Everyone dies. Those are two truths. The young life doesn't last forever – even if you really, really try to make it stick.
What would you want for your parents in retirement? What about your kids? You shouldn't want anything less for yourself.
And all you have to do to set yourself up is to start putting aside a little bit of money each month starting today.
You can still enjoy your life today while planning for tomorrow.
Why do you have trouble thinking long term?