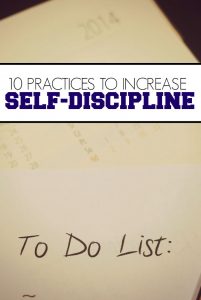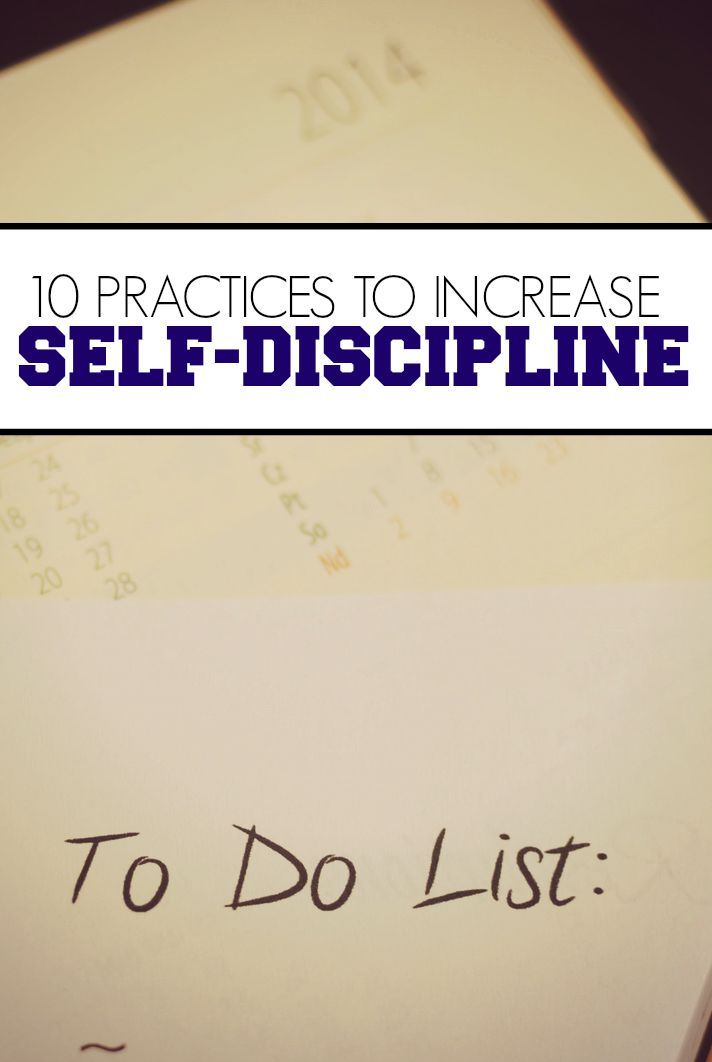 If you look at financially successful people, you'll often find one trait in common: self-discipline. It takes a great deal of self-discipline to be successful in any endeavor. That makes finding the best practices to increase self-discipline important.
One thing that I've noticed over and over is that improving your discipline in one area of your life often spills into every other area.
If you want to harness your self-discipline here are ten easy practices to help. Just try taking one of these for thirty days and watch as your increased discipline starts to spread toward other areas!
10 Practices to Increase Self-Discipline
# 1 – Make Your Bed Every Morning
Every morning, either after you get up or after you get ready, make your bed.
# 2 – Wash Your Dishes Every Night
Stop leaving your dirty dishes in the sink. Every night before you go to bed wash your dishes or load your dishwasher.
# 3 – Journal Every Morning
Start a gratitude practice and write down all the things you're thankful for every morning.
# 4 – Read a Chapter of a Book Each Day
Find a book of interest to you that will help you learn or refine a skill and choose a time of day to read one chapter.
# 5 – Write Your Expenses Down Daily
Buy a cheap notebook and every day after work write down all of your expenses.
# 6 – Drink 8 Glasses of Water
Drink eight glasses of water or at least half of your body weight in ounces each day. (A 200 lb. person would drink 100 oz.)
# 7 – Do A Load of Laundry Per Day
If you're like me, and laundry is a big weakness, then do a load of laundry each day.
# 8 – Exercise for 20 Mins./Day
Commit to exercising even at home for twenty minutes per day – do whatever type of exercise you prefer, just be consistent.
# 9 – Read to Your Kids
If you have kids read to them each day.
# 10- Sell Something
If want to turn your discipline into income then look for something around your house to sell each day. Try Facebook yard sales or Craigslist. Try to do this for 30 days. (Or until you run out of stuff!)
Important Tip for Using Practices to Increase Self-Discipline
The point of these practices is not to try and overhaul your entire life in thirty days. Instead pick one habit that you can commit to sticking with, day in and day out, for a month. By sticking with this one thing, I promise, you'll see your self-discipline increase in other areas of your life as well.
Finally, if you are spiritually inclined I recommend that you pick up a copy of Elizabeth George's A Woman's Walk with God: Growing in the Fruit of the Spirit
. It has a really excellent discussion of faithfulness, gentleness, and self-control which can help improve your self-discipline and bring you spiritual victory.
For more things that successful people do, as well as how to know when you're successful check out these articles.
Read More
Tae started out as a journalist before following the money into the corporate world. But it turns out that the grass isn't always greener and now you can find her spending most of her time writing about all the things she loves. Namely, money, travel and business with a hefty dose of self-deprecating humor. She is a podcast fanatic, blogging aficionado and loves to find new ways to turn passions into cold hard cash!