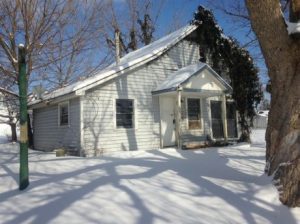 In the last few years you've seen rock bottom prices on not just houses, but interest rates as well.
That's why you're always hearing real estate buffs tell you that "now is the time to buy." And who could disagree? Right now does seem like the time to buy.
There's just one small, little problem…..getting a rental property loan is a lot harder than it seems.
Unlike a FHA home loan you can't walk into a bank with a mere 3.5% down payment. Your down payment will need to be much higher and so will your credit score.
If you're wanting to purchase a rental property here's what you should know.
What You'll Need
In order to get a loan for an investment property you're going to need a down payment in the 20 – 25% range. You'll also need money to cover closing costs since most banks will not roll these into the price of the loan.
Of course this is just the start. Let's look at what else you'll need if you're planning on buying an investment property.
The first years' worth of Landlord's or Vacant Property Insurance
A credit score of at least 720
At least two years' worth of income taxes
Enough cash flow to qualify for the loan
You also shouldn't forget to factor in renovation costs. It's unlikely to find a property that you're not going to have to put money into.
So let's look at an example. You're wanting to buy a rental property for $60,000.
You'll need:
A minimum $12,000 down payment
One Years Paid Landlord Insurance – $1,000 (estimate)
Closing Costs $4,000 (estimate)
Renovation Budget – $6,000
Property Taxes – $1,000 (estimate, these might be factored in to the closing costs though)
Total – $24,000
Where to Get a Loan
If you have a good credit score and enough money for a down payment it's time to start shopping for loans!
I personally feel the best place to get loans is from local banks and credit unions. This holds especially true if you have a relationship with a loan officer at one of these organizations.
When I flipped my first property I was able to easily get a loan from a local bank. They gave me a low interest rate and were very fast throughout the whole process.
If you can't get a loan from a local bank then you can check around with some of the bigger banks or fill out loan applications online.
You should preferably check with more than one bank. Your interest rate could cost you several thousand dollars so it makes sense to check around and make sure you're getting the best possible deal.
Conclusion
It's hard to get a loan for a rental property, but it's not impossible.
The key is waiting until you've saved up enough money for a sizeable down payment. If you can do this plus keep your credit score in good standing you shouldn't have trouble getting a loan.
If you've bought an investment property, what was your experience in getting a loan?