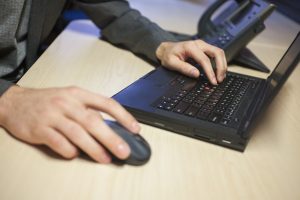 Happy Labor Day!
Just a year ago I would've been in an office working today. I had a job with no health insurance, no retirement plan, no sick days and one whole week of paid vacation. Even though I liked the people I worked with, I hated my job.
Sundays were the worst. I'd spend the whole day stressing out that I had to return to work the next day.
After playing around with a few different side hustles I finally decided to take matters into my own hands. By October of last year I quit my day job and began working for myself.
I haven't looked back since.
If you're not happy with your job you can do the same. Here's how to create your own job.
Start a Side Business
When I say start a side business I don't mean just one. You'll probably have to experiment with many ideas before finding one that sticks. Or at least, that's how it went for me.
Make a list of all the different things you can do to earn money. Think of your hobbies, skills, and subjects of interest. (Read these ideas here and here.)
Pick the most appealing business idea off of your list and give it a go. (You should definitely keep your day job at this point.) It's going to take at least several months for any new business to truly get off the ground so don't give up easily.
However, if you start to hate what you're doing try something new. Don't be afraid to experiment.
Start Saving Your Pennies
If you enjoy starting and working on side hustles and know that one day you want to turn your side hustle into your main hustle then start saving money now.
You're going to need several months' worth of expenses saved up for when you do decide to make the switch.  When you work for yourself there's no steady paycheck. There's a lot of freedom but there's also a lot of uncertainty.
You'll increase your chances of success by having money to fall back on.
Revise Your Plan as You Go
Know that it's okay to change your goals and the direction of your business. Sometimes you don't know what works until you try it.
Businesses evolve so don't get stuck in the same place.
Grow your business by connecting with influencers in your field and improving your services or offerings. If something doesn't work toss it out.
And if you quit your job to grow your business but end up hating self-employment, that's okay. Do what works best for you.
Grow a Thick Skin
My last bit of advice is one of the most important pieces. You're going to need a thick skin.
You're going to make mistakes and people will be quick to point them out. You're family and friends will doubt you and if you find any level of success you're going to have some haters. Shake it all off.
Be okay with following your dreams no matter what the nay-sayers tell you.
Be Patient
It takes time to replace the income from your day job. It took me well over a year. I had to experiment with different income sources and pay my dues before I was able to create my own job.
But trust me, if I can make a living without working a regular nine to five then you can do to it too. Just be patient follow your intuiton.