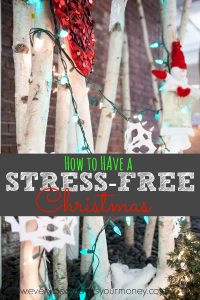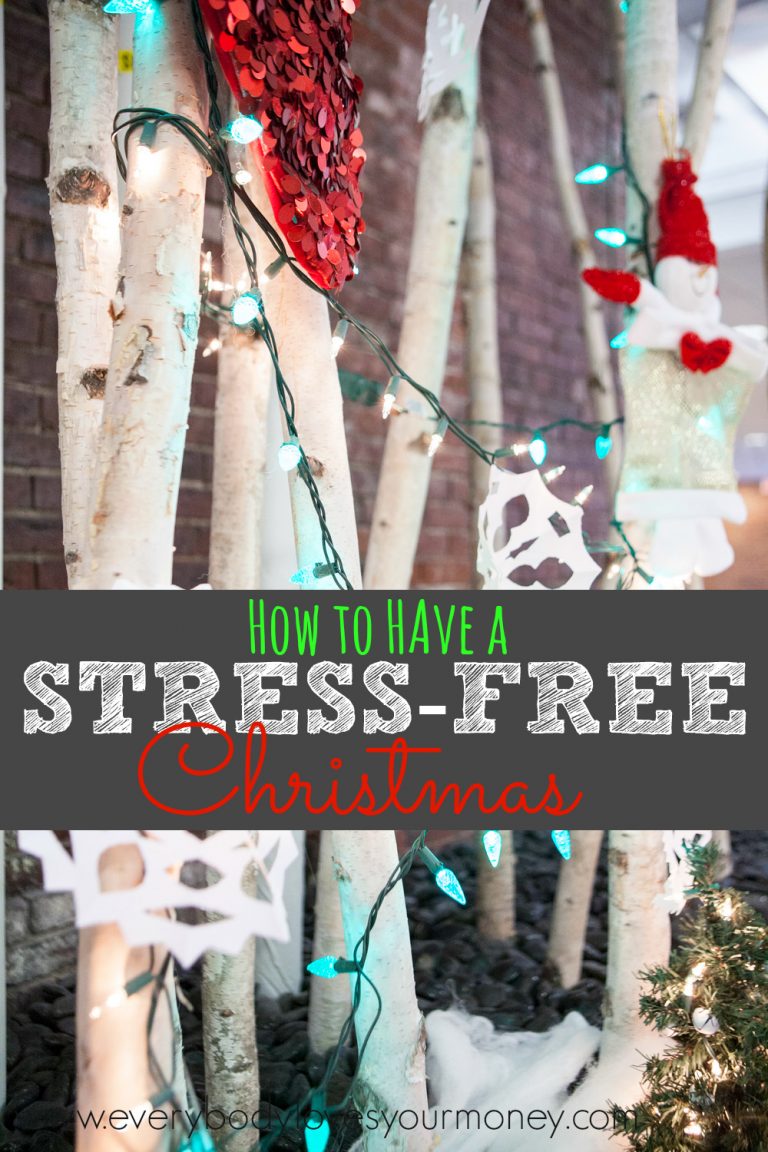 I used to get so stressed out when November rolled around. I'd start thinking about what kind of gifts I'd need to buy, whose house I was going to go to this year (divorced family), and how I'd be able to afford all of it.
It wasn't enjoyable.
Then I had kids and that changed everything. I didn't want the holidays to be filled with rushing around, overspending, and stressing. I wanted my kids to feel that magic I used to feel when the holidays started to roll around. So, I decided to make that happen.
You might be wondering why I'm posting a Christmas post at the beginning of November. Here's why…..(and how to have a stress free Christmas.)
Plan Way Ahead
Planning ahead has been a lifesaver for me. I used to wait until a couple weeks before Christmas to do my shopping and it was so. Stressful. Now I start shopping in October or earlier. (I actually think I started at the end of September this year.)
Here's what I do:
Make a list of people I need to buy for, along with a budget, and a couple of gift ideas.
Start scouting out the sales early and challenge myself to come in under budget!
Scale Back the Gift Giving
My parents tend to go a bit wild with the gift giving. Which in turn makes me feel like I need to buy them something extravagant even if they didn't intend for me to feel that way.
A couple years ago I had a serious talk with my Dad and we came to the decision that we wouldn't buy each other more than one gift a piece. (And to be honest I'm okay with getting nothing.) He also agreed to scale back the gift for my daughters to just a few, rather than 15-20.
I've also stopped doing gift exchanges with my brothers and other family. Our family now has one gift exchange and you can't spend more than $20 on the person you draw.
My Mom? That's another story. I'm still working on getting her to scale back the gifts for my kids J
Realize that Christmas is Not About Material Items
It's crazy to me that Christmas is the celebration of Jesus' birthday – the most non materialistic person who ever lived – and yet we choose to shower each other in material possessions.
You don't need to go broke over Christmas. Take a step back and enjoy being with your family and friends. Make memories – not big credit card bills.
How do you keep your Christmas stress free?