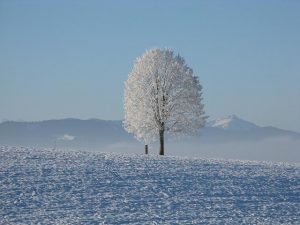 Once upon a time I didn't worry about saving energy. My electric and heating costs never fluctuated much, even in the super cold months.
Then after getting divorced I moved into a trailer.
I went from having $150 heating bills in a 1400 sq. ft. home to having $500 heating bills in a 900 sq ft trailer! Those bills stretched my budget to the max.
I remember the first time I got my heating bill for the trailer. I almost cried. I couldn't fathom paying that much money to heat such a small place. But the bill wasn't a mistake. I was wasting some serious energy!
Through that crisis I learn different ways to save energy and just how important it is.
Make Sure Your Home is Well Insulated
The biggest culprit for me was a lack of insulation. When I bought the trailer it had been sitting for a while and animals had gotten in it and tore holes in the wall.
I paid a contractor to rip the majority of the walls and ceilings out and put regular drywall up instead. While that got done, the contractor missed a pretty vital step – he didn't reinsulate the walls or ceiling!!
He pulled all of the old insulation out and never put anything back in.
After figuring that out I had to get someone to blow insulation in the ceilings and walls. A big part of my energy wasting was fixed.
Caulk Any Leaks in the Windows and Doors
My next problem was the horrible windows that come standard in a trailer. They're thin and very leaky.
I fixed this by caulking around the windows and went a step further to put plastic up over each window and around the fireplace. This was a cost effective solution that really worked!
Turn Your Thermostat Down When You're Not at Home
Immediately after getting my whopping $500 bill I started turning my thermostat down when I wasn't home.
Truth be told I kept it pretty cold in my house but just warm enough that the pipes wouldn't freeze. I also do this in the summer with the air conditioning.
There's no point in keeping a warm and toasty house when you're gone for the majority of the day.
These Three Things Will Help
If you're paying too much on heating your home this winter I would highly advice you to find out if you have adequate insulation.
Also make sure that you're covering any potential leaks in your windows and doors. By following these three tips you'll see some substantial savings.