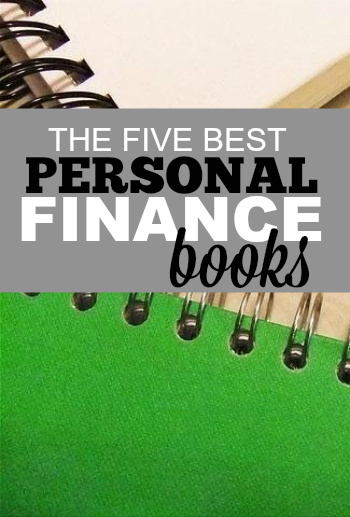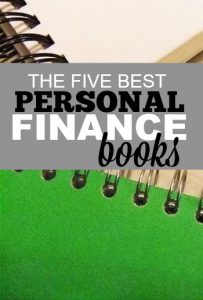 I was the kid who always had my nose in a book. During my (early) teenage years I was more worried about getting the highest grade on a test than I was going to the movies or shopping for clothes.
My nerdiness and love for books has always been a part of me. So it's no surprise that when I took an interest in personal finance I read every book on money my library had.
Through my readings I discovered that many personal finance books are just re-hashing's of the same things over and over. Let me cut through crap for you. These are, in my opinion, the five best personal finance books around.
The Total Money Makeover (For Total Beginners)
Let me be clear from the start – I don't like Dave Ramsey. But I do think The Total Money Makeover is a good start for complete beginners.
The information in this is book is super basic and will walk you through setting up a budget and getting out of debt.
Once you get your foundation built I'd recommend you read the rest of the books on this list for a better understanding of money.
Rich Dad, Poor Dad (Favorite!)
Rich Dad Poor Dad is one of my all-time favorite books.
In this book Robert Kiyosaki discusses moving from beyond average to building real wealth and passive income.
Your Money or Your Life
Your Money or Your Life will completely change the way you view money. Like the title suggest this book shows you how to calculate how much of your life you're giving up for things you really don't need.
This book is an absolute must read for all personal finance lovers.
The Money Saving Mom's Budget
The Money Saving Mom's Budget is written by the author of MoneySavingMom.com, Crystal Paine. This book is best for those who are living on a tight income and are looking for creative ways to make their money stretch.
The Neatest Little Guide to Stock Market Investing
When I decided to start investing my money in the stock market I was clueless, I didn't know where to start and everything felt above my head.
I started reading books and websites and this one was by far the easiest book on the stock market to understand. I'd recommend this book to any beginner to intermediate investor.
There you have it. In my opinion, those are the five best personal finance books around.
What would you add? I'm feeling like I'm missing a good one…….