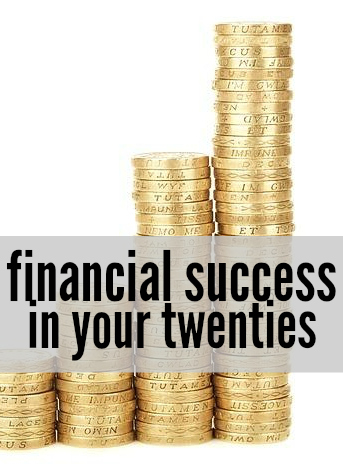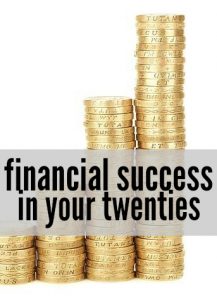 It's hard to believe but my 20s are almost over. That's right, I'll be 30 next year.
Financially speaking, there's a lot that I did right in my twenties but there are also some things I wish I would have done better.
I'm definitely grateful for where I am I but if I could've done it all over again here's how I would set myself up for financial success in my 20s.
Looked for High Paying Work Sooner
In my early twenties I had very self-limiting beliefs on the amount of money I could earn. At that time earning $30,000 a year for the rest of my life sounded like a huge number. I come from a small town where the median one person income is $19k.
Over the past couple of years I finally started to realize that I was capable of so much more, thanks to the internet!
One thing I'd like to get across to those in their twenties is that money is not stagnant. There are trillions of dollars floating around and if you work hard enough and position yourself, the amount of money available to you is limitless.
Squash the self-limiting beliefs. I've doubled my income over the past year and I expect it to double again over the next year. The more money you earn the quicker you'll be able to work toward your financial goals.
Start Saving as Soon as You Can!
When I got my first job my Grandma told me I needed to put $20 in savings each week. At that time my net pay was around $280 a week and there was no way I was going to put that $20 away! Now I wish I would have.
No matter what income you're bringing in you need to start putting something into savings every single time you get paid. Even those small amounts can add up to something large. And as your income rises and you start saving more and more it's very exciting to see how fast those savings add up.
Save whatever you can!
Find Investments You're Excited About
Investing is something that you need to do. That doesn't mean you're only limited to the stock market though. I personally want to be diversified which is why I have some money go straight to an IRA each month and plan on saving for investment properties.
Other investments to make are in your business and in yourself. Start investing as soon as you can. Put money in your retirement account each month and explore other options that interest you.
Always Live Below Your Means
I almost forgot to add this golden rule of personal finance because it's something that has always came naturally to me. I work hard for my money and I don't like to waste it – you shouldn't either.
That doesn't mean you can't enjoy your money though. Instead, you need to be thoughtful. Budget for your splurges like new clothes, a car, or a vacation. But always, always live below your means.
Avoid All Consumer Debt
I am one of the lucky ones who has always hated debt. I've never had much debt so I can only imagine how horrible it feels to try and pay a mountain of debt off.
Avoid consumer debt like the plague. It will do nothing for you.
Be Smart From the Smart
If you can adopt smart money habits in your twenties you'll set yourself up for life long financial success and possibly even an early retirement if that's something you're interested in.
What tips do you have for financial success in our twenties?