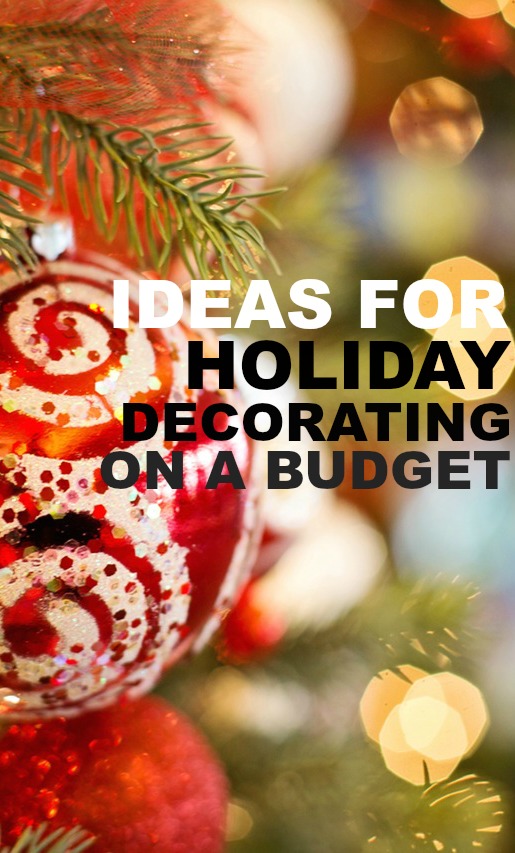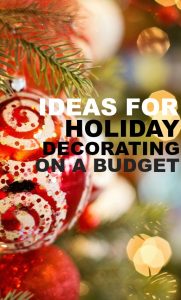 Do you love decorating for Christmas as much as I do? If so, you and I both have a problem: decorating for Christmas can quickly spiral out of control. That's right, as if buying gifts wasn't a big enough strain to the budget, decorating also adds up quickly.
In an effort to keep the Christmas budget down I decided to work with what I already had and utilize some free resources.
Here are my ideas for keeping Christmas decorating on a budget.
Use Free Printable Art Work
One of the first things I did when decorating for Christmas was start with the mantle. I knew I wanted to replace the photos I had on the mantle with something more festive but did not want to spend money on art work that would be used one month per year.
That's when I got the bright idea to search for free printables online. You can find free Christmas artwork all over the internet to match whatever decorating ideas you have in mind.
Here's a big list of free Christmas printables but you can also search Pinterest or Google to find exactly what you're looking for.
Check the Thrift Shop
Thrift shops are one of the absolute best places to find Christmas décor. At thrift stores you can get high quality items dirt cheap.
You can even customize the decorations you find with spray paint.
Check the Dollar Stores
I've gotten many Christmas platters and tin food boxes from the Dollar Tree. You just can't beat the price!
While there are some items that are worth paying a little more for you should definitely check the Dollar Stores for the odds and ends you need.
Bring the Outdoors In
Instead of buying Christmas decorations consider grabbing some of them from your backyard. Use things like pinecones and even tree branches for festive decorations.
You Don't Need to Spend A lot
I love decorating for Christmas but the truth is there's absolutely no point to spend a ton of money on decorations that are going to be in your house for less than a month.
Shop smart and add to your collection every year. In a few years' time you should have more than enough items to get all of your holiday decorating done.