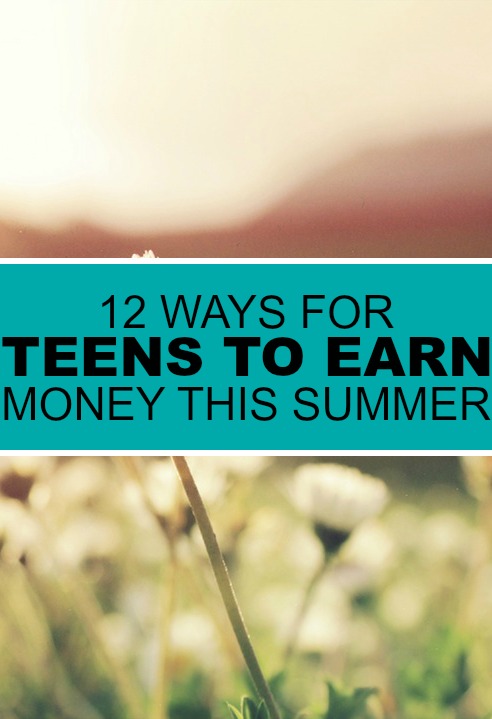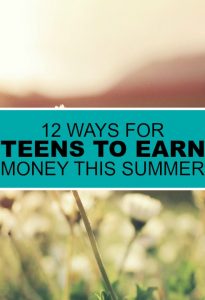 School is quickly coming to an end which means most kids will be home for the summer. If you're looking for a way to keep your teen busy while teaching her important skills like time management, money management and the value of hard work, a summer job is the perfect fit.
Here are ways for teenagers to earn money this summer.
A Seasonal Part Time Job
The most common route traditionally taken is seasonal jobs during the summer months. This approach can help teenagers learn time management, responsibility and of course, money management when they start to bring home a regular paycheck.
Some great seasonal part time jobs for teenagers are:
Working in Greenhouse/Flower Shop
Working for a landscaper
Painting houses
Working in a bowling alley or movie theater
Working in the mall
There are many different industries who are happy to hire high school students for the summer.
A Service Based Business
Encouraging your teenager to start their own service based business is a great way to instill an entrepreneurial spirit. By operating a service based business your child can learn important business skills.
This can be an amazing idea for many students as they'll quickly see that what they get out of their business is what they put in.
Some ideas for a service-based business would be:
Mowing
Babysitting
Tutoring
Teaching Lessons
A Work From Home Job
In recent years work from home jobs have exploded. There's a ton of demand for remote workers although most companies still aren't hiring teens yet.
Here are some work from home job opportunities that do hire high school students.
Customer Service Reps – You can get a work from home customer service position at U-Haul if you are sixteen years or older. (You can apply here.) No previous experience required.
Fiverr – Fiverr is a marketplace in which you can sell pretty much any online type of service starting at $5. After you make a few sales with good reviews you can "level up" and start charging more money. Some popular services offered on Fiverr are writing, creating spreadsheets, editing, making printables, and creating videos.  You can browse through Fiverr to get an idea of what the most popular services are.
You can sign up for Fiverr if you're 13 or older.
Esty – If you make handmade items you can open an Etsy shop. You need your parents' consent if you're under 18. This is a great way to start a home-based business.
Do you have any other ideas for summer jobs for teens?