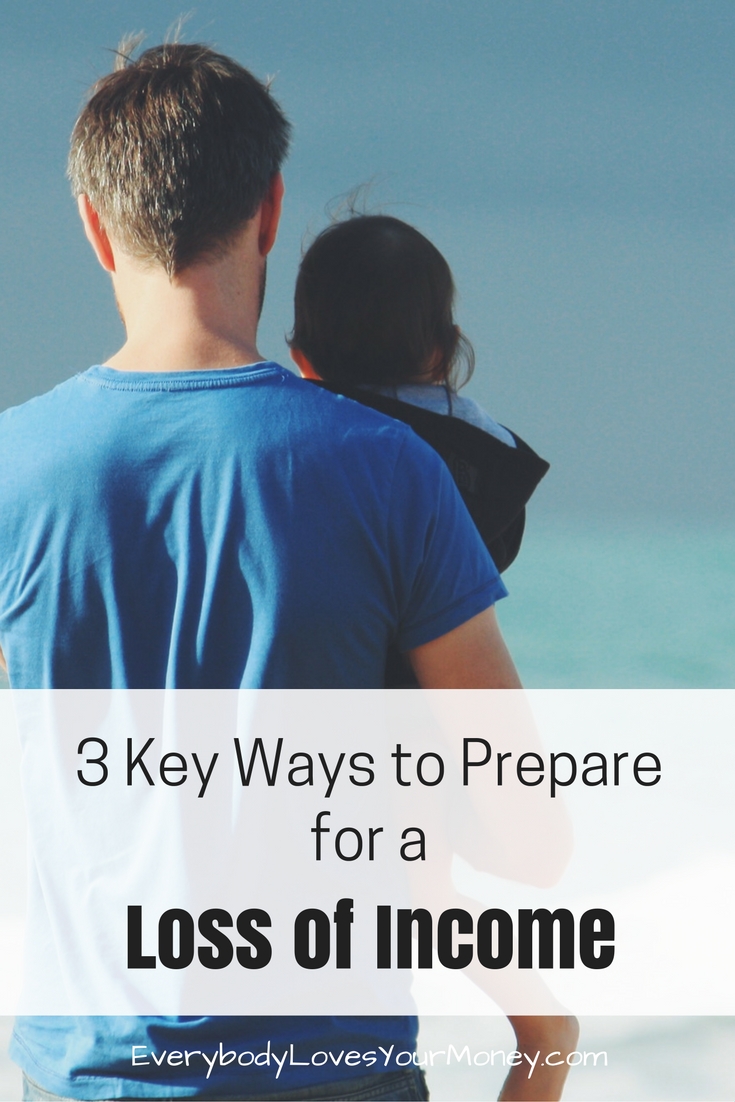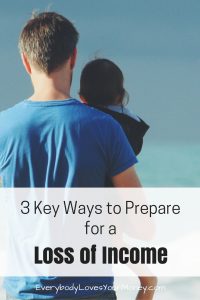 Losing a job is ranked among the top 10 most stressful things a person can face, according to the Holmes and Rahe Stress scale. With that in mind, is it even possible to prepare for a loss of income in order to lessen the stress it's sure to cause?
Yes.
Whether you face a sudden or expected loss of income, there are steps you can take to prepare your finances, your mind, and even your emotions to an extent.
You can never fully prepare for a challenge like that, but sitting idly by until the tsunami makes landfall is a fast track to havoc. Instead, let's take a look at how you can face this possibility in your life head on.
How to Prepare for a Loss of Income – Sudden or Expected
My husband and I transitioned from two full-time incomes to one shortly before our second child was born.
The four of us lived on less than $2,000 a month for the better part of a year. It was tight – and not like the 1999 kind of "tight." Even though our loss was expected, it was still a challenge.
I'm sure when it's unexpected it's exponentially more stressful. Let's look at ways to reduce that stress before the storm ever strikes. We'll divide it into three areas.
Preparing Your Finances
The two strongest defense systems you can implement in your finances are:
When I was younger, my idea of an emergency fund was the credit card burning a hole through my wallet. Turns out, it didn't just get used for emergencies. ::gasp:: Unless you count a run to Taco Bell out of sheer boredom even though I was broke an emergency.
Instead, I hustled my way out of debt and put money into a savings account at my bank. I can't promise I didn't mess up with all this new-found discipline, but it has been light years better than before.
Especially when we decided to become a one-income family.
Preparing Your Mind
"Personal finance is 80% behavior and only 20% head knowledge." – Dave Ramsey
I know without a doubt that the only way my husband and I scraped enough money together to pay off our debts was because of the change in our behavior. We didn't download a bunch of advanced budgeting software to take control of our money for us. We targeted our mindset, month in and month out.
For example, instead of assuming we'd always have a car payment, we changed the way we viewed purchasing a vehicle. Our 10-year-old beaters were a little rough on the edges, but they were paid off.
It's the same when you prepare for a loss of income. It could happen to anyone. It could happen tomorrow. Change your mindset to think that way will make preparations a greater priority.
Preparing Your Emotions
Women crave stability like I crave curly fries while pregnant. Men identify with their work like it's a deeply rooted part of their being. Job loss is a huge deal on both sides.
If you know a loss of income is coming, then it's slightly easier to check in with how your feeling, but you'll never really be ready.
The best thing is to know what you value and express that to someone. If you're married, then you need an open flow of communication with your spouse about finances. That includes telling him or her what makes you proud, angry, hesitant, or flat out scared. That also means listening to what makes your spouse proud, angry, hesitant, or scared.
When a life change like an income loss happens, these three preparations will help you through – it's like you're assembling your own team of Avengers. They're there to protect you when you need it most.
How do you prepare for a loss of income? Share in the comments below.
Image Credit: Steven Van Loy (UnSplash)