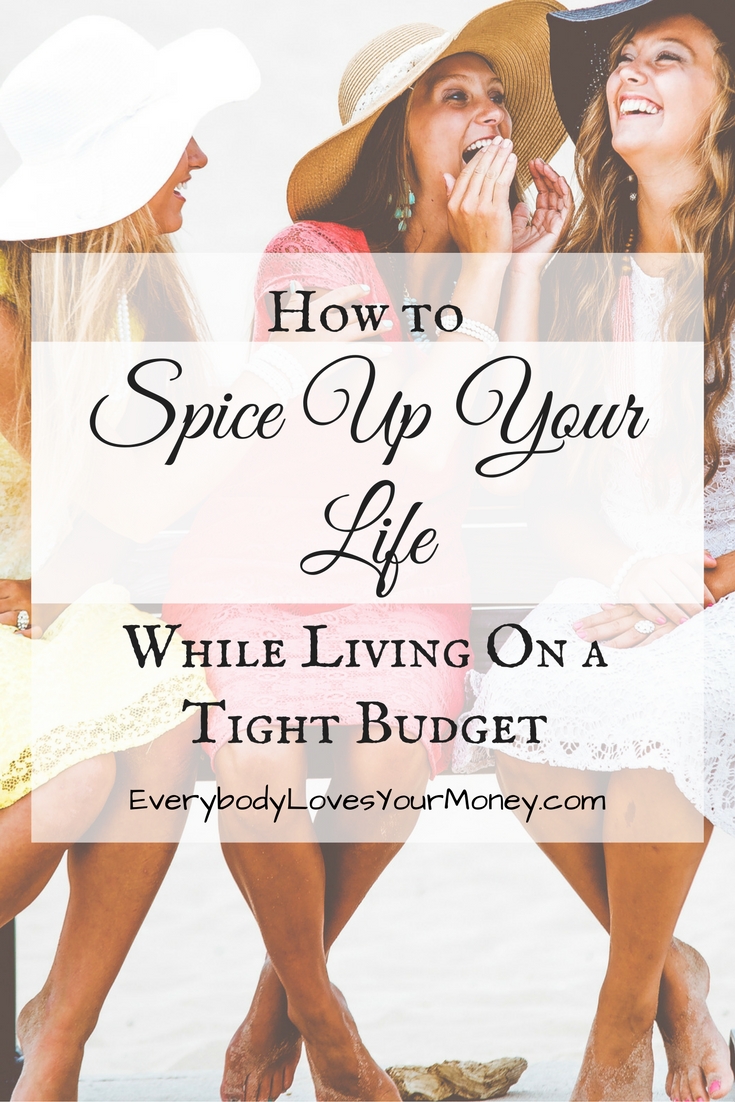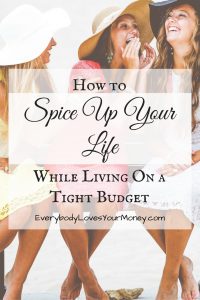 It's easy to equate material goods with comfort, success, and even happiness. Commercials excel at that message. So much so, that living on a tight budget can often be viewed as a life-draining affliction, preventing you to live the life you truly want.
Then, there are those moments when your 2-year-old loses all interest in his new birthday present and rolls around in the cardboard box and wrapping paper for the rest of the day.
Or that moment when you step outside, take a deep breath, and recall how much you love those cool, autumn nights.
When you clamp your hands over your ears and keep the world from shouting propaganda and discontent long enough, a fresh perspective comes rolling quietly in.
Even if you don't have financial resources to live lavishly, there are still ways to spice things up along the way.
For a year, my family of four lived on a single income of less than $2,000 per month. We were debt free, but it was still a struggle.
Here are some ways we developed new kinds of fun while living on a tight budget.
How to Spice Up Your Life While Living On a Tight Budget
Recreate a favorite restaurant meal at home.
When my husband took a new, and higher paying, position at work, we were approaching the end of our extremely frugal season. To celebrate, I prepared Steak Oscar, used our best dishes, and enjoyed a $50 meal at home for less than $20.
Host a spa night or mani-pedi party.
Luxuries like manicures or neck rubs are often some of the first items to get the ax while living on a tight budget. Who says you can't enjoy it at home with friends for a fraction of the cost? You can even go in on the expense together.
Host a swap party.
Do you have a lot of things around the house you hardly use anymore? Do your kids?
If the answer is yes, then the odds are that your friends do, too. If so, then host a swap party!
How to host a swap party:
Pick a theme of items to swap. Some ideas include: Baby items, women's clothing and jewelry, kitchenware, or kids items.
Send the invites. Ask your friends to bring a range of items (i.e. 5 to 10) so that there is a large variety from which to choose. Also, encourage them to bring nicer things, not clothing with stains or broken appliances.
Set up some swap tables. You can let your guests draw numbers to see who "shops" first or let everyone look at the same time.
Serve hors d'oeuvres and punch (or something hot in the winter). Make this a fun and memorable time for your guests while they swap. It doesn't have to cost much to make it enjoyable.
Let someone else do the grocery shopping for you.
Did you know that several grocery stores now offer an online shopping experience with a pickup service? Kroger, Walmart, and Meijer are a few options; I'm sure there are more.
I recently tried Kroger's new shopping experience called ClickList and fell head over heels. Talk about living lavishly while saving money. I ordered my groceries on Sunday night, drove to Kroger on Monday morning, and sat in my car as an attendant loaded my trunk for me.
Bliss.
The first three pickups are free; after that, there is a small fee that varies by region. To me, it was worth it to control my spending on the computer rather than while I was hungry and chasing kids down aisle four.
Click here to read my full review on ClickList.
What are some ways you'd improve your quality of life while living on a tight budget?
Image Credit: Ben White (UnSplash)