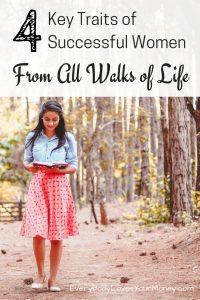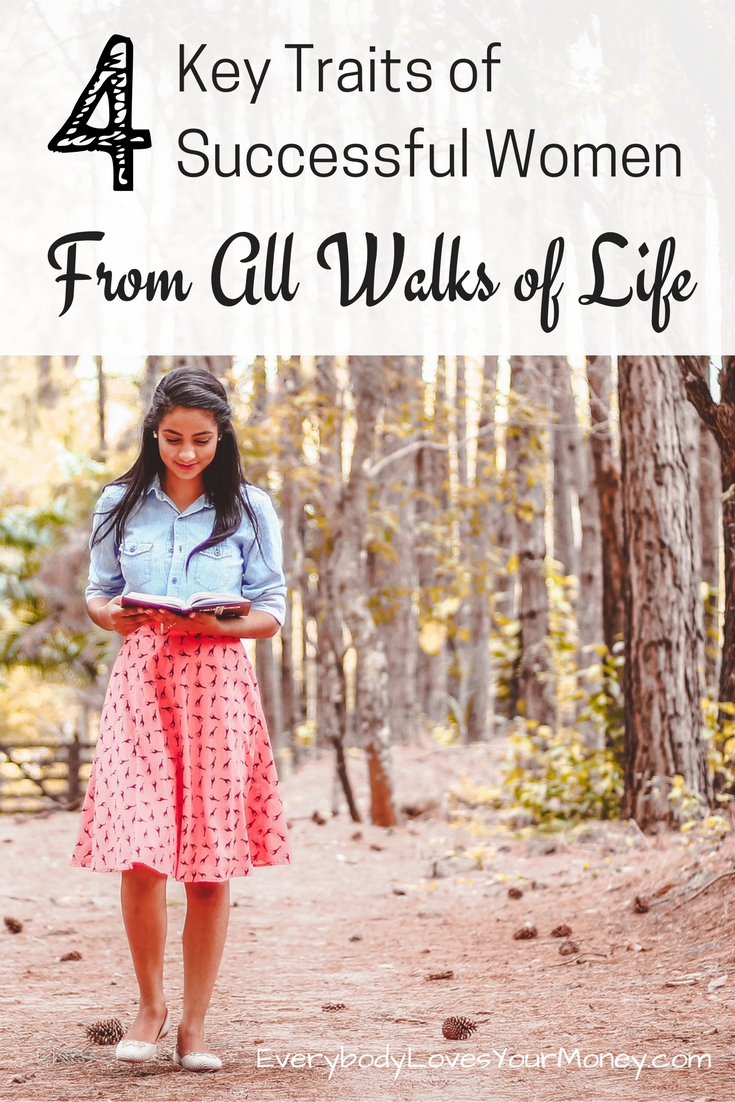 Everybody loves an underdog. We love a rags to riches story of a woman beating the odds and carving out a well-earned life of wealth. But, what about the woman who woke up one day with a billion dollar share in her family's company? What traits for success do wealthy women from all walks of life have to offer us?
Does their advice even apply to us?
I vote yes. In my research, I focused primarily on two groups of wealthy women:
Women who have the highest net worth in the world
Women who are self-made millionaires and billionaires
My goal was to sift out any traits for success I detected from these incredible women and share them with you.
I grew up in tiny house with a big family. I never experienced the world of affluence as a child (or now, to be honest). Instead, I've tried to live a debt-free life and learn from others around me.
Hence, this article.
4 Traits for Success Among Wealthy Women from All Walks of Life
1. Remember your roots.
Dolly Parton is easily one of the most famous women of our time with a net worth reportedly around $450 million. Her success spans decades of music and screen time, from "I Will Always Love You" to "Jolene."
Despite all of her wealth, Dolly Parton remembers her roots. In an interview on Today.com, she talked about the bond her family shared even when money was scarce.
We didn't have any money, but we were rich in things that money don't buy. You know, like love and kindness and understanding.
It shows up in her song lyrics, her interviews, and her humble spirit. See Dolly Parton performing "Jolene" with Pentatonix here:
2. Lean into your strengths.
Oprah Winfrey built an empire and a net worth of $2.9 billion from the ground up after a tumultuous upbringing.
Despite the terrible abuse and personal loss she experienced, Oprah found her footing in school when she started public speaking and debate classes.
Each step in her journey, from the classroom to hosting the top talk show in U.S. history. showcased one of her greatest skills, in my opinion: Leaning into her strengths.
3. Know when to ask for help.
Stay-at-home mother of five, Charlene de Carvalho-Heineken, became an overnight billionaire when she inherited her portion of the Heineken enterprise after her father's death in 2002, according to Time.com. With no business background or formal training, de Carvalho-Heineken knew the continued success of her father's brewing business would depend on one thing: Finding the right help.
She took the reins on finding the right CEO and was successful in her search. As a result, her company continued to blossom and profits soared.
De Carvalho-Heineken is not a "self-made" billionaire, but due to her sound judgment, she knew the importance of finding the right support. Whether it's your budget, your kids, or the prospect of your future, find support you trust to see you through.
4. Push yourself to new heights.
When J.K. Rowling donned the title of the world's first billionaire author, that would've seemed like a great place to hit cruise control. Instead, the woman behind the world of Harry Potter later wrote three crime fiction novels under the pseudonym Robert Galbraith.
Why didn't she just bank on her fame and success? On her About page for Robert-Galbraith.com, Rowling writes:
I was yearning to go back to the beginning of a writing career in this new genre, to work without hype or expectation and to receive totally unvarnished feedback.
Rowling even faced rejections for her first novel under the new persona, The Cuckoo's Calling. Her continued success shows just how much she pushes herself to new heights.
You and I don't have millions tucked away in the bank, but neither did Ms. Rowling when she sat in that cafe scribbling down that first story about a boy who goes to wizarding school.
Traits for success don't stop at earning wealth…
We've looked at four different women from four very different walks of life who are admirably successful. Some chose their path; others rose to the occasion. What I find so fascinating is what happens next – what they do with their money.
I'm finding that many of them are incredibly generous. One example, is none other than J.K. Rowling. Stay tuned for my next article specifically featuring more of her incredible story.
Who do you emulate when you want to make wise decisions with your life? Tell us in the comments below.
Image Credit: Samilla Maioli (UnSplash)