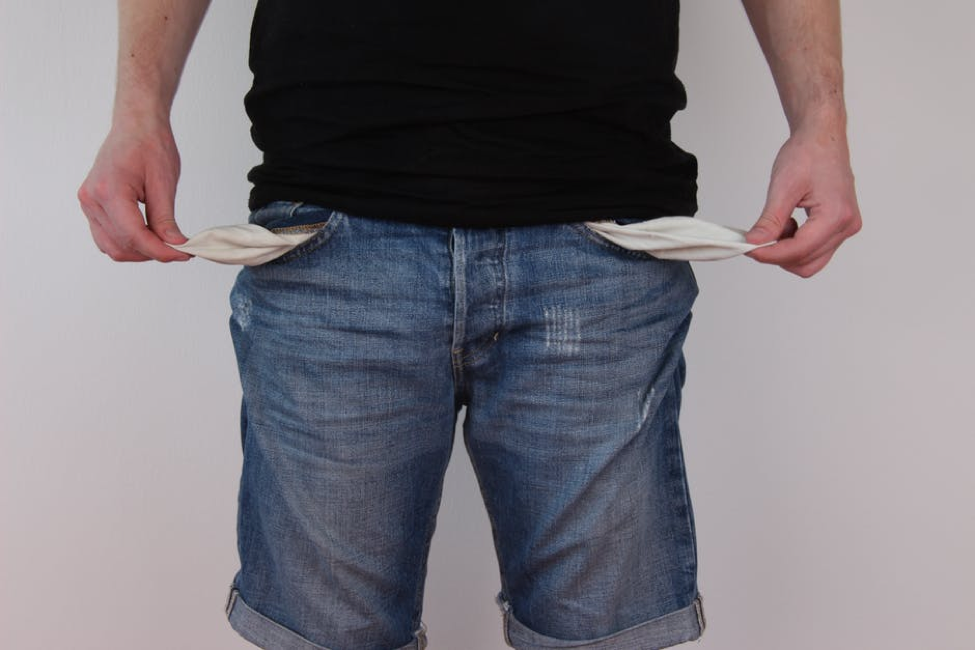 There's nothing worse than not having money when you really need it. Being strapped for cash can leave you feeling helpless and hopeless until payday rolls around again. So what can you do if you really need money but have to wait days until you get paid?
Instead of letting your financial situation stress you out, there are many things you can do to lessen the burden of not having access to the money you need. Keep reading to learn about actions you can take to make your monetary situation a little better.
Make Side Money
Side gigs aren't new, but thanks to the internet, there's a growing number of ways that you can make extra money each month. If you're in need of money, one of the best things to know is how to make money fast. While you could pick up extra hours at your normal job, side hustles offer more flexibility and convenience.
What's great about a side gig is that you can more than likely find one that you enjoy doing. For example, if you like driving, you could work for Uber or Lyft or you could deliver food to customers for GrubHub or Doordash. On the other hand, if you have a little web development or design knowledge, you may prefer to work as a website tester.
Other side hustle options to consider include:
Taking paid surveys
Babysit or pet sit
Become a freelance writer
With the right gig, you can make hundreds of dollars quite quickly. In turn, you won't be strapped for cash and you'll hopefully have a little padding to last you until your next paycheck.
Sell Unused Things
It can be hard to part with items that you've owned for years, but when times are tough, you may be able to make a couple extra bucks by selling clothes you no longer wear or electronics that you've since upgraded. While you won't become rich by selling some of your old belongings, you'll be able to ease the strain of being strapped for cash.
Depending on what you're selling, you may find more success using websites such as eBay or Craigslist. If you only want to sell locally, consider hosting a yard sale or post on a local sell and trade page on Facebook. Note: your electronics may have some sweet components, like miniature ac-dc power supplies, that might drive up the value of the electronics.  Be sure to check Ebay to determine the market value before you sell your stuff.
Be aware that the better conditions your items are in, the more money you can get for them. You're also likely to make more money if you're selling trendy items or collectibles. Before listing your things, see what similar items are selling for so that you can price them appropriately.
If you're looking for an easy way to get money for things you own, visit a local pawn shop. You'll land the most money by pawning things like electronics, designer items, watches, and musical instruments.
Rent Your Home on Airbnb
Airbnb is a pretty popular website that allows travelers to rent a room or an apartment, bypassing the need to find and book a hotel. If you have extra space and don't mind sharing your home with strangers, you can make money by renting out your home.
Depending on the amenities that you offer, you may be able to list your space starting at $100 a night. If there's an upcoming holiday or local event, you can definitely increase your rates. To make money on Airbnb, be sure to:
Take clear pictures of your home
Be inviting
Offer basic necessities (towels, washcloths, miniature toothpaste, shampoos, etc.)
Most importantly, be hospitable. Airbnb hosts are most successful when they receive positive reviews from past customers. Make a good impression and you'll quickly find that more and more people are interested in your space as temporary lodging.
Take Out a Cash Advance
Though this isn't the preferred option, if you really need cash, you can take out a cash advance on a credit card. The downside of taking out a cash advance is that you'll pay a set percentage fee, which can range from 5% to 15%, depending on the credit card terms and conditions.
If you decide to take out a cash advance, only take out what you need. You don't want to pay a fee and possible interest on money that you don't need to withdraw.
While you'll get hit with a fee, a cash advance is a much better option than making a late payment or missing a payment altogether. What's important is that you pay off the cash advance as soon as you get paid. This way you aren't paying interest on top of the cash advance fee.
Conclusion
Money problems can cause some serious stress and anxiety. With these options, you can help to ease the burden of not having the money you need.