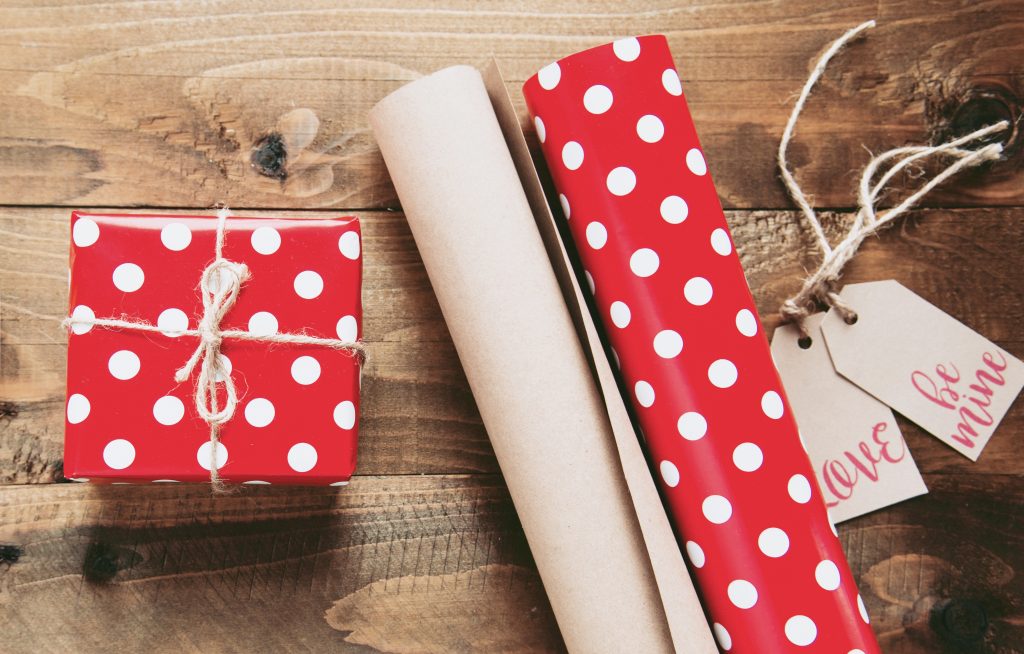 Valentine's Day is fast approaching and that means it's time to pick out the perfect Valentine's Day gift for your significant other… ughh. I know. I feel ya — luckily for you, I have devised a list of gifts that are definitely bound to impress (though I guarantee nothing…). Here they are:
For the D-I-Yer: A Date Night Memory Book
If you fancy yourself particularly creative and your significant other enjoys reminders of your time together (and honestly, who wouldn't) then the perfect Valentine's Day gift might be a date night memory book.
Any valentine's day gift is incomplete without a beautiful bouquet of flowers. Get the best flowers from this online flower shop in Abu Dhabi.
What you need: Photo album, scrapbooking supplies (paper, stickers and other fun things), date memories, your creative self
What it'll cost: You can do it for under $50
For the Chef: Fancy Seasoning
If your significant other loves to cook, why not track them down some fancy spices so they can whip you up an amazing Valentine's Day dinner (like this one from World Spice). I'd recommend going for some that they wouldn't normally by themselves.
What it'll cost you: $50 or less
Note: this is significantly less expensive than a grill. A good quality indoor grill can cost a minimum of $200.
For the Traveler: Passport Holder
Whether your partner plans to head overseas or to the next state, if they have the travel bug a passport holder is a great Valentine's Day gift. Okay, granted if they're just traveling from Texas and back they probably don't need a passport holder, but it's the thought that counts.
What it'll cost you: $25 or less
For the Board Game Lover: The Latest and Greatest
If your significant other is constantly begging you to play board games with them then perhaps get them one to add to their collection. Technically it depends on what kind of board game they like to play but some great ones include:
Ticket to Ride by Days to Wonder
Clue by Hasbro
Risk by Hasbro
Villainous by Disney (the tagline is "the worst takes all", enough said)
What it'll cost you: $50 or under
For the Sentimental: Fill in the Blank "What I Love About You" Book
If your significant other is particularly sentimental, consider a Fill in the Blank "What I Love About You" Book as a Valentine's Day gift. It's low cost, low energy, and bound to make someone blush. Check, check, check!
What it'll cost you: $7.45
For the Reflector: A Nice Notebook or Journal
You can pick a genuinely nice one of these bad boys up for a completely reasonable price. If your better half is always taking notes and scribbling things on post-its than perhaps this is the perfect Valentine's Day gift for them. And they never expire, seriously… I have like five lying around.
What it'll cost you: $20
For the Perpetual Planner: A Year of Dates
If your significant other (or you) can't stop coming up with great ideas for things you should be doing on your next date (or next 50 dates), try writing them down and gifting them! The best part is this is a completely DIY gift (don't worry you don't have to be creative) and will cost next to nothing. You can read the instructions here.
What it'll cost you: $10 ($20 if you want to spring for a fancy box)
For the One Who's Always Late: A Bluetooth Speaker and Clock
This is mostly on the list because I can think of a few people who need it… but for those significant others that could use a little help getting up in the morning and like music a Bluetooth speaker and clock combination is a great idea! I particularly fancy this Celcube Nightlight because it's like a three in one deal, more bang for your buck.
What it'll cost you: $50 or less
For the Avid Reader: One of the Classics
If your significant other is a big reader, try adding a classic or two to their collection. Classic novels are pretty reasonably priced and they show you took some time to do a little research… or just stole a title of my below list (I won't tell). Some great choices include:
Jane Eyre
Pride and Prejudice
Wuthering Heights
Sherlock Holmes
To Kill a Mocking Bird
Frankenstein
Dracula
Anything by Charles Dickens
Or you can go dark with an Edgar Allen Poe collection (personal favorite)
What it'll cost you: $15 or under
Do you have better cheap Valentine's Day gift ideas? Share them with me in the comments below!
Read More?
Tae started out as a journalist before following the money into the corporate world. But it turns out that the grass isn't always greener and now you can find her spending most of her time writing about all the things she loves. Namely, money, travel and business with a hefty dose of self-deprecating humor. She is a podcast fanatic, blogging aficionado and loves to find new ways to turn passions into cold hard cash!