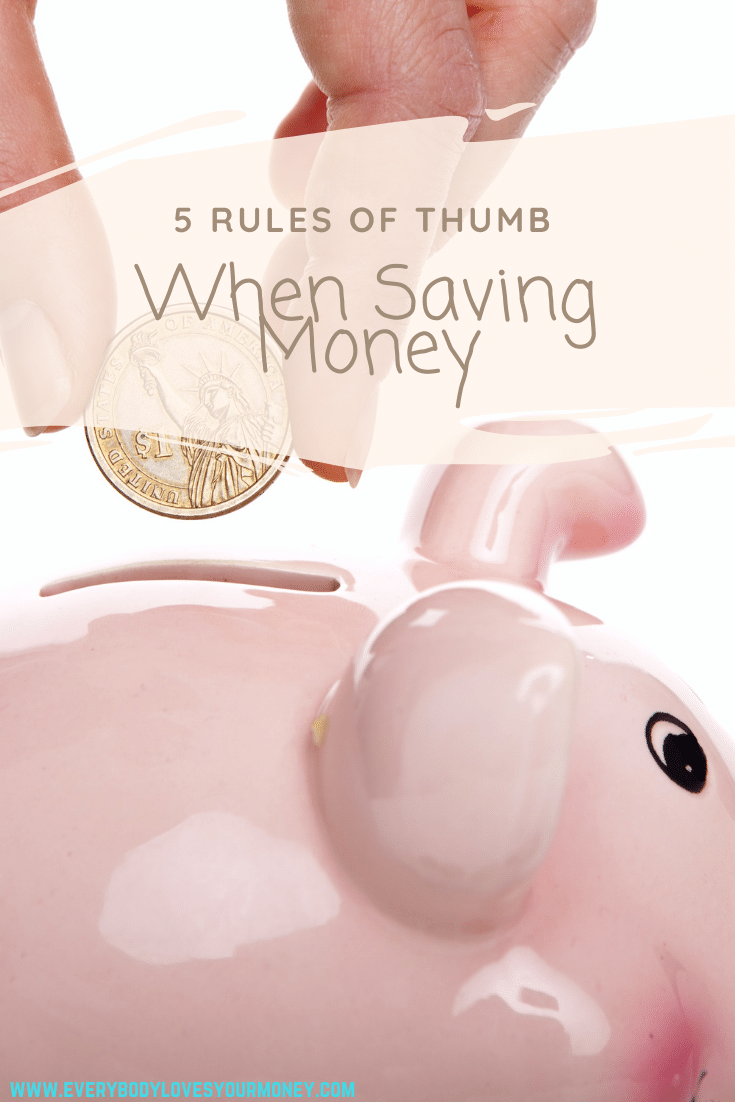 Saving money can be a bit of a challenge, even for the best of us and especially when we're in a strange situation like we are now. The good news is you can still work to pad your pot, even if it's with small amounts but you'll want to take into consideration these five rules of thumb when saving money.
Keep Your Savings Separate
The first rule of thumb when saving money is that you want to keep everything separate. Unless you are a master of the spreadsheet (we're talking like triple black belt, put that red belt away), you need to save in a separate account. 
It is really REALLY hard to manage savings that are in the same account as your day-to-day operating funds. If everything is in the same pot, it's really hard to figure out what you have in which pot. So, keep it separate, even if it's just an online-only savings account (that's what I use).  
Treat Emergency Savings Differently
While technically your emergency money is savings, it's also not your normal savings. If you want to save $10,000 in 2021, your $5,000 emergency savings account does not count towards that savings goal.
Why is this a rule of thumb when saving money? Because your emergency savings is money specifically saved for emergencies, that's it. In fact, if you had an emergency savings account at the beginning of COVID-19, you were probably in a better place than the rest of us.
Give Yourself Spending Money
One of the biggest rules of thumb when saving money is that just because you're saving doesn't mean that you should stop spending. Cut back? Yes! But stop… you're going to get yourself into a tough spot.
If you cut off all of your spending, you'll probably start to feel trapped really soon. And if you're trapped you'll give yourself the good ol' I'm an adult and I can do what I want speech and you'll end up completely blowing your budget. 
Save 10 to 20% for Retirement
If you're young, retirement seems like a small deal that's way far off. But it's going to come faster than you think, and it's not going to be a great time if you don't start saving for it now.
When it comes to saving for retirement, one of the biggest rules of thumbs is that you want to save 10 to 20 percent for retirement. That way you'll be in a better position when it comes. Also make sure that you take advantage of any support your company offers. 
Add Savings to Your Budget
Finally, one of my favourite rules of thumb when saving money is add savings to your budget. Give it it's own line and treat it like any other expense. Why? Because it's a great way to get it thrown in there as just as important as everything else. 
What is your top rule of thumb when saving money? Share your thoughts in the comments below!
Looking for More Insights?