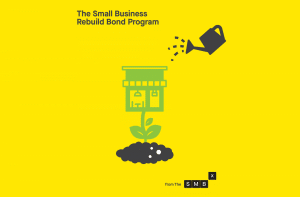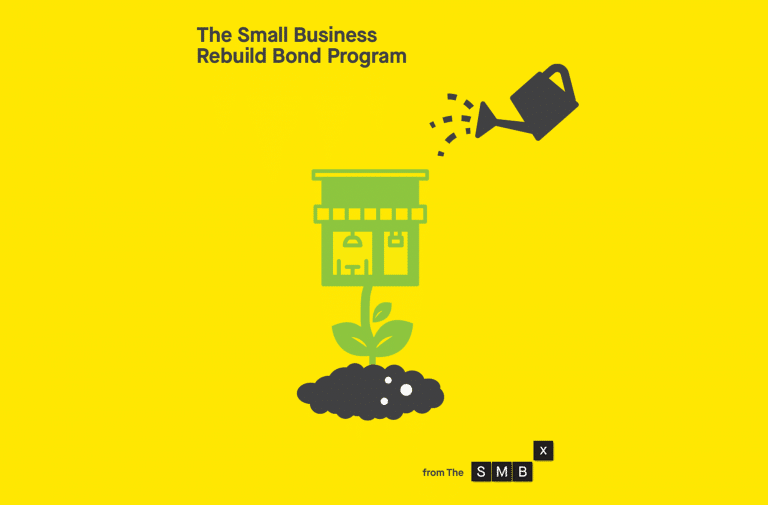 I know most of you are here for frugal tips, and ways to improve your self discipline. But finance is as much about growing your income as much as about saving money.  One good thing about the finance industry is that it constantly delivers new ways to make money.  The latest you may not have heard of is: peer to peer bonds.
Peer to peer bonds are new.  The 2012 JOBS act made them legal, but the finance industry is just now delivering products that are suitable for small investors.
There are several companies in this space, but the most interesting one is SMBX.  SMBX is a peer to peer investment company on a mission to provide an avenue for creative support of your local business people. And by, "creative" we mean an innovation in the financing using an investment platform to put money into local enterprises and give back to the community.
I bought some bonds through SMBX and since nobody has heard of them, I wanted to give you an overview.
What SMBX Offers
On its' "Why Invest?" page, SMBX describes itself as a marketplace "connecting everyday investors like you with small businesses to invest in". The company advertises a potential nine percent return on local business investments made via SMBX. All bonds issued are registered with the Securities And Exchange Commission.
How does it work? SMBX is a marketplace.  Companies that want to issue bonds (which can be cheaper than bank loans) apply through SMBX.  Individual investors then decide if they want to buy that company's bonds.  To participate you must be using a USA-based bank, you'll use an SMBX search tool to discover local investment opportunities, and set up an account to invest and receive payments.  Set up is very simple.
How Bonds Work
You can give back to your community by purchasing bonds through SMBX, but some investors aren't familiar with the concept of bonds–at least not as used in this way.  A bond is a lending arrangement.  So basically, they are agreements to give money to a borrower in return for a specified amount of interest with specific terms of repayment.
Most of the time, large companies or governments issue bonds. And most of the time institutional money like big brokerages, pension funds, banks, etc., purchase them.  Because of this bond markets are usually inefficient and too expensive for small investors.
SMBX bonds are peer to peer.  This means SMBX uses crowdfunding. They have a ton of small investors in their marketplace who all invest between $10 and $500.  The arrangement diverts money away from big banks and pushes it to small investors.  Companies in the SMBX marketplace often get their existing customers to buy their bonds, which strengthens the relationship between local businesses and their customer base.  This makes local communities more cohesive and adds a human touch to capital flows.
Is It Safe To Invest With SMBX?
Yes and no.
Borrowers and investors should ALWAYS research the companies they wish to invest with or invest in, and SMBX is no exception. And why do we say that in an otherwise positive article about peer to peer bonds?
Not just because that's the way serious investors do business if they don't want to get ripped off, but ALSO because SMBX does the same thing with the companies that seek funding through the site. Consider what the SMBX official site says of its vetting process for these bond-seekers:
"After the SMBX performs general due diligence on issuers including their capability to pay back on their full obligations for securities issued on the SMBX, the SMBX will list an issuer's offering highlighting the securities and offerings' details on the bond module of the app."
Investors, via SMBX, get the bond issuer's financial and business disclosures "as required by Regulation Crowdfunding", per the SEC, to review to make sure the opportunity is right for them.
Some SMBX bonds are secured, some are not.  A secured bond means that if the company has financial trouble, they'll sell some of their stuff and pay their bond holders back.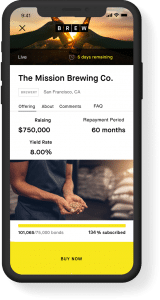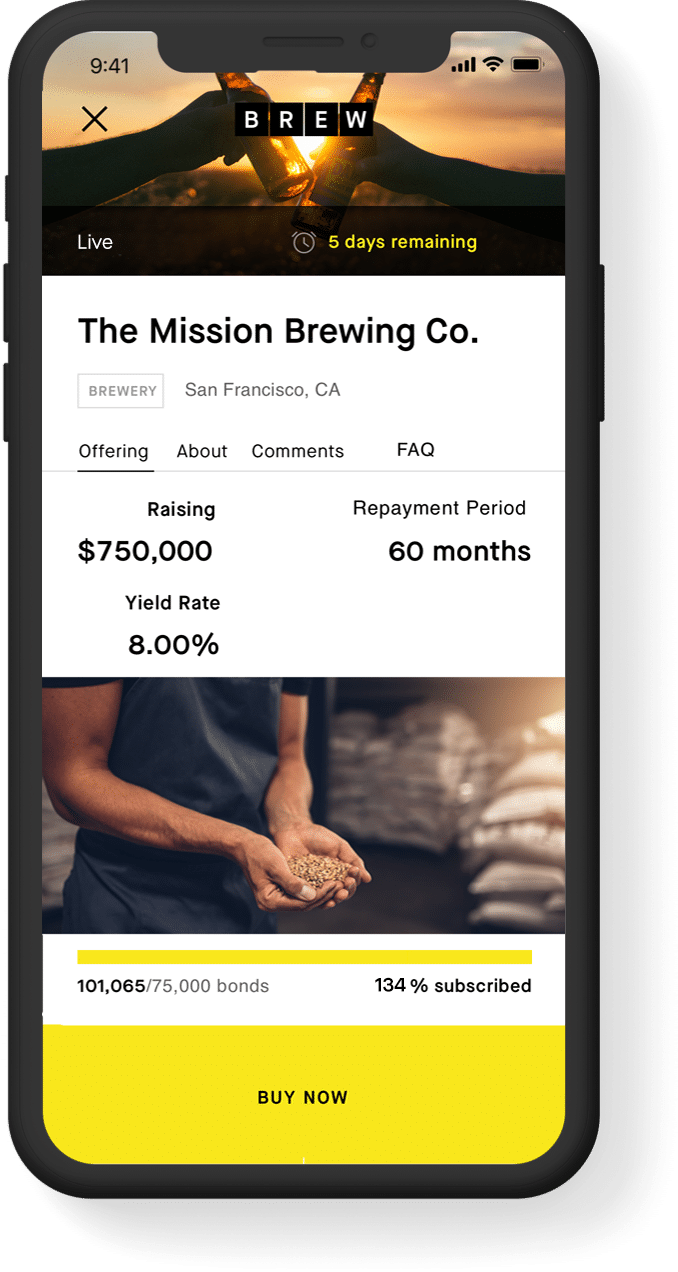 No Fees For Investors
Not everyone is convinced that this type of advanced crowdfunding is a good investment. Some investors are rightfully leery of new enterprises that innovate with fundraising and investing. One positive sign from SMBX that might help some decide to give it a try?
The company's approach is in its billing practices.  SMBX does not charge investors. Instead, "We charge businesses a 3.5% service fee of the total fundraise, only if successful."  The company's official site also adds unequivocally, "We do not charge fees to investors."
SMBX Accounts Are For Investors Who Want To Make A Difference
Because SMBX offers peer to peer bonds, and is usually local, it is ideal for investors who want to give back to their community.  You don't need to be Bill and Melinda Gates to be concerned about your money, how it's being used, and what the end results of the investments are.
SMBX is designed to provide transparent, locally-relevant opportunities without the need to be a high-rolling investor. You do NOT have to have a massive net worth to make a difference with peer to peer bonds; SMBX is geared for entry-level investing as well as for those who are very experienced. The minimum amount required to help change lives and outcomes on the local level?
Only $10 USD.
What makes SMBX appealing to those who want to be able to actually see the difference they make with their money? Exactly that. Your investment has a specific timeline, the companies you invest in are active in their local communities, and you can reach out and contact a live human being at these businesses.
Selecting one of the active bond campaigns takes you to the company's page sharing investment details.  For example, how close to the fundraising goal that company is, how long the campaign will run, and the ultimate fundraising goal. How many ways to give back to your community through bond purchases? That depends on how many active bonds are running on the site. But the accessibility of the information, the players, and the company make a big difference to some investors.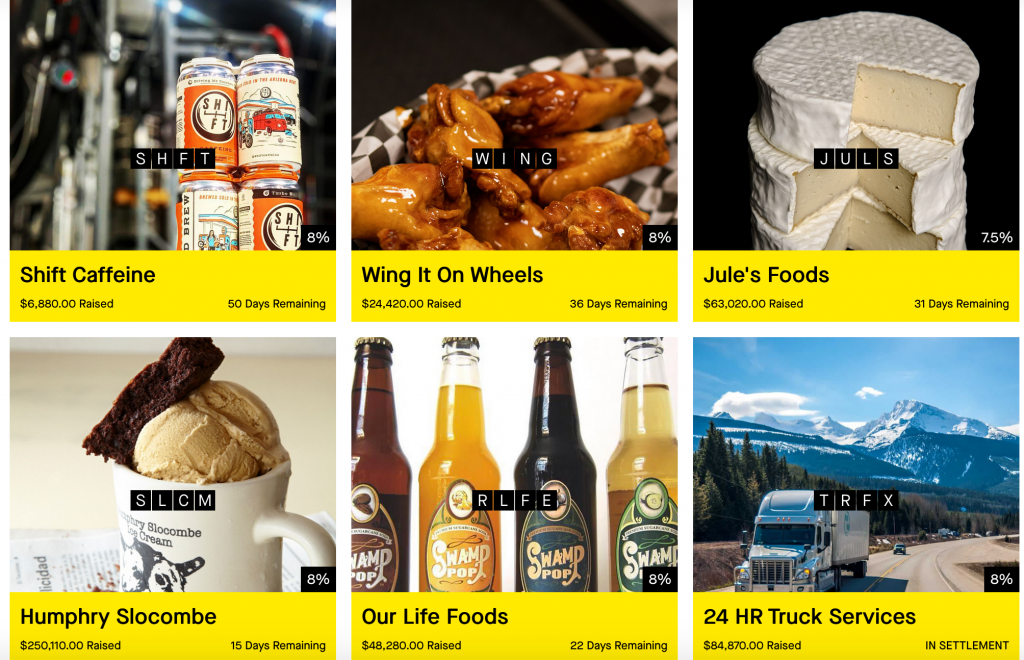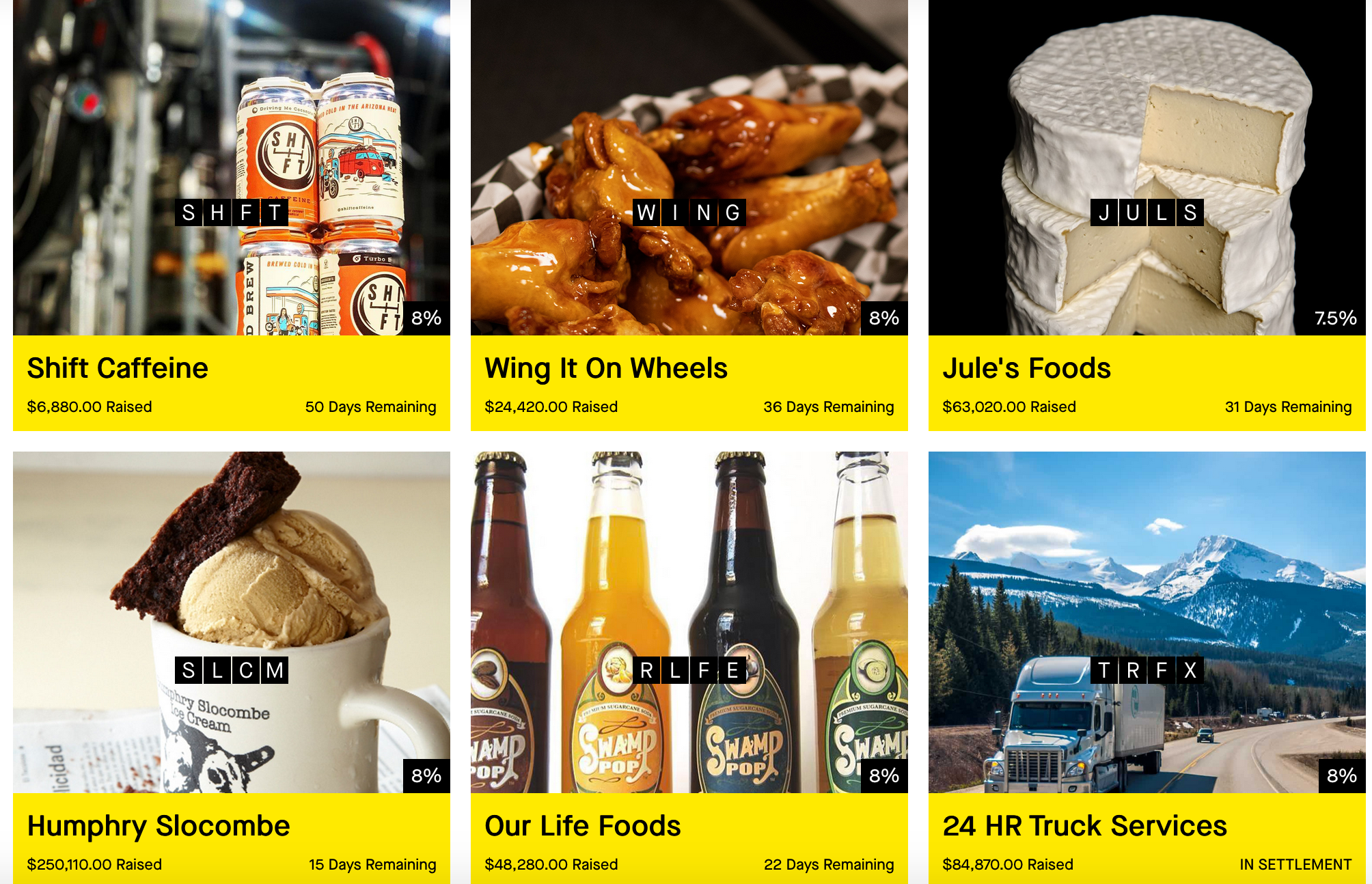 Timing Counts
These campaigns are not open-ended. They feature starting and stopping dates, the bond's yield and the bond's duration.  There is even company information to read through so potential investors can get an idea of what motivates a particular operation.
One caveat–investments don't happen immediately when signing up for SMBX. You will need to link an account to pay for your bond purchases so there may be a multi-day delay waiting for verification of your account.
It's best not to be in a hurry to start in the earliest days of your investments here–but one thing an eager investor can do while waiting? Research the companies you find in the bond section and see how they interact with their customers online. This can be an important factor in deciding to invest in one company over another.
There were six active campaigns at press time, and as we waited to have our account activated to start investing, we examined several companies offering bonds including Quesadilla Gorilla, 24-Hour Truck Services, and Jule's Foods. Some campaigns had well over a month to go before finishing, others were only days away.
Our investment choices are an interesting mixed bag at press time, but our real dilemma is whether to take a broader, "shotgun" approach and put a small amount of money into each of the six bonds we found, or single one out for a larger investment. Some additional research into the companies running the bonds will clear up those issues quite nicely. After all, it pays to research your investments!
SMBX is a good way to generate extra income, especially if you care about where your dollars go.
if you want to sign up, you can do it => here.  Or click on the image below.