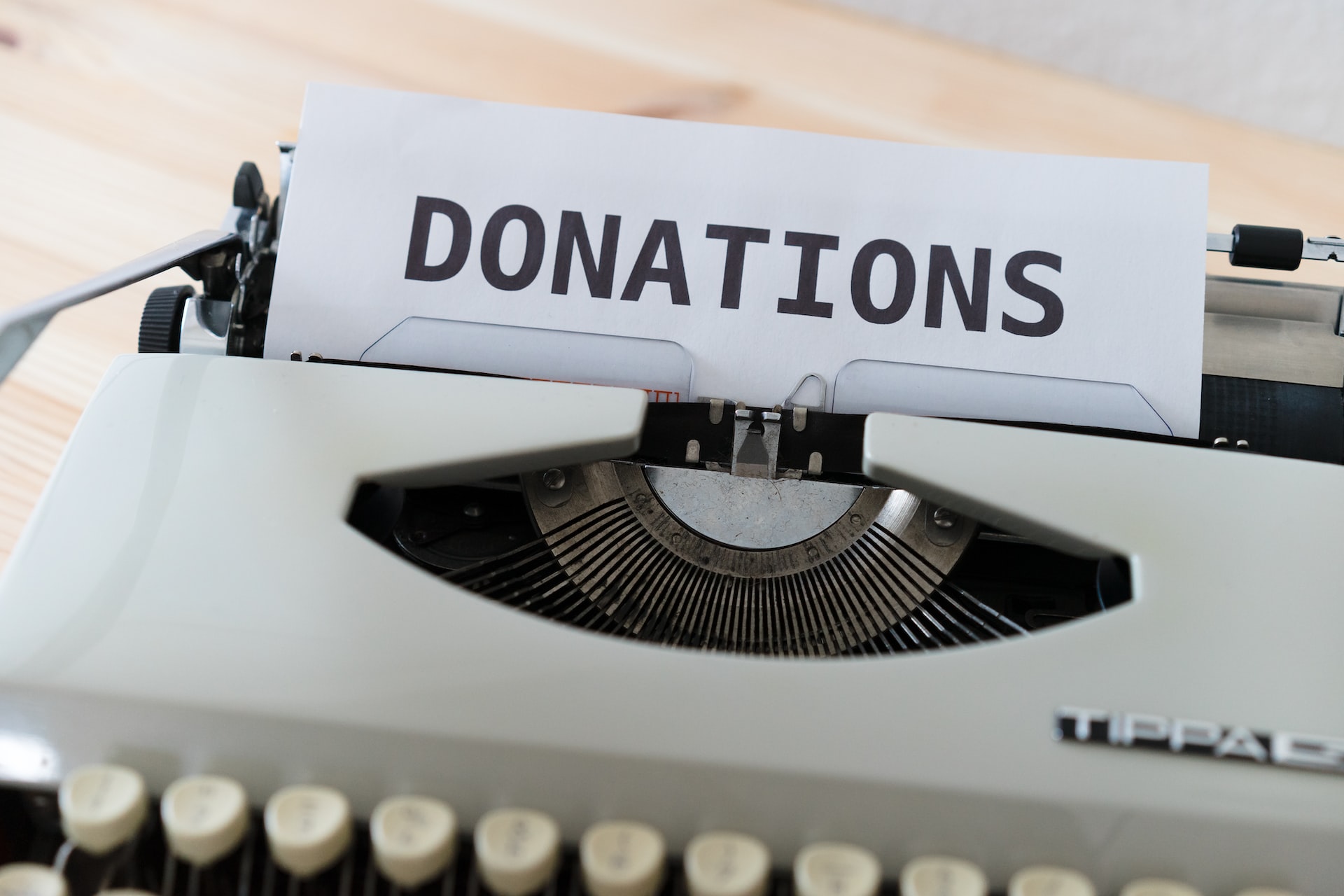 Growing up, my parents were always generous with everyone around them. My mom would give my teachers Christmas gift bags that were almost as tall as I was. My parents bought a house with a guest suite so my mom's sisters could live with us to save money. Whenever we'd go out to eat with family or friends, my parents would always grab the bill and pay for everyone's dinner. Plus, my sister and I were rarely told we couldn't have a toy we wanted or try a new hobby. 
Although I love their kind hearts, I wonder if my parents would be better off today and have retirement savings if they hadn't been so giving. Generosity is an admirable quality, but it can cause you to overspend if you aren't careful. Here are four signs you're being too generous to the detriment of your finances. 
Your Finances Are Suffering 
The number one sign that you're being too generous is that your own finances are suffering. It's wonderful that you want to give to charity, send money to family and friends who are struggling, and give gifts to others to show your appreciation. However, none of these acts of kindness should come at the expense of your financial stability.
If you aren't able to save for emergencies, retirement, and other financial goals like buying a home, you may want to reduce the amount of money you give to charity and loved ones. There are also other ways to give that you can consider, such as volunteering your time to good causes instead of donating money. 
You Lost Your Job and Are Continuing to Give
When you lose your job, you have to pare your budget down to your bare bones expenses. Even if you have an emergency fund, you never know how long you're going to be without a job or living on a lower income due to underemployment. If you usually give money to charity or your church, it's probably best to pause those contributions. 
Large charities and parishes have hundreds or thousands of donors who can help keep them afloat. The organizations you contribute to probably don't need the money as much as you do and won't notice if your donation is missing for a few months. 
Some religious people believe that discontinuing charitable giving when you lose your job shows a lack of faith, but I tend to disagree. In my opinion, cutting back when you're unemployed is part of being a good steward of the emergency savings and resources you've been blessed with, so you shouldn't feel shame for pausing donations. 
When you send money to a family member every month, it can be harder to cut off that support if they really need it. However, you have to put on your own oxygen mask first. If continuing to send them funds will drain your bank account and put your financial stability in jeopardy, you may need to stop until you get back on your feet. 
You Resent Your Friends and Family 
Feeling resentment toward your family and friends is a major sign that you're being too financially generous. If you shower your loved ones with gifts and always pay for dinner, you may start to feel taken advantage of, especially if they don't reciprocate. However, it's important to remember that your loved ones may not have much room in their budget for gift-giving or realize that you expect them to return the favor. 
You can't control other people's behavior, but you can modify your own. If your relationships are starting to seem financially imbalanced, there's nothing wrong with pulling back. Even if this change upsets or surprises your loved ones, you're under no obligation to continue the uneven financial dynamic. And if you lose friends because you tightened the purse strings, they probably weren't the best people to surround yourself with anyway! 
Your Generosity Is Making Others Uncomfortable 
There's such a thing as being too generous, especially if you're making friends and family uncomfortable with your monetary displays of affection. If your loved ones frequently tell you that they can't accept your gifts because they're too expensive or too much, you may be overdoing it. 
Accepting your presents may cause your relatives to feel guilty, especially if they can't afford to repay your kindness. Studies have shown that being overly generous could hurt your relationships. So it's important to listen to your loved ones and respect their wishes if they ask you to tone it down. 
Do you give to charity or send money to friends and family regularly? Has charity ever gotten in the way of your financial goals? Share your thoughts in the comments!
Read More
Should You Donate Money To Charity?
4 Ways To Be Proactive With Your Money

Vicky Monroe is a freelance personal finance and lifestyle writer. When she's not busy writing about her favorite money saving hacks or tinkering with her budget spreadsheets, she likes to travel, garden, and cook healthy vegetarian meals.