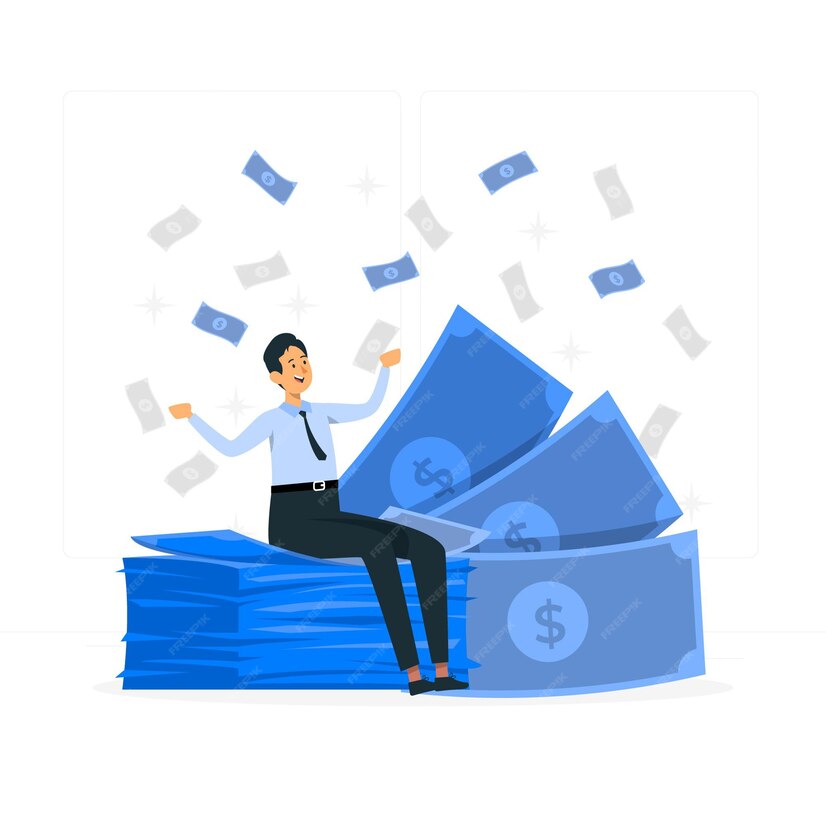 In a world where financial opportunities are vast and diverse, leveraging your skills and interests can be a pathway to not only personal fulfillment but also a steady stream of income. Whether you're a master in a particular craft or simply passionate about a certain topic, there are numerous ways to turn your expertise into profit. 
From freelancing to creating online courses and even exploring unconventional methods like affiliate marketing, the options are limited only by your imagination and dedication.
Monetizing Your Skills Through Freelancing
Freelancing has emerged as a popular and accessible way to earn money with your skills, and it offers the flexibility to work on projects that resonate with you. Platforms like Upwork, Freelancer, and Fiverr enable you to showcase your talents to a global audience. Whether you're a writer, graphic designer, programmer, or translator, these platforms connect you with clients seeking specific skills. 
The demand for freelance services continues to grow, offering a viable income stream for those willing to put in the effort.
Creating and Selling Online Courses
If you possess in-depth knowledge in a particular field, consider creating and selling online courses. With the proliferation of e-learning platforms like Udemy, Coursera, and Teachable, sharing your expertise has never been easier. From cooking and photography to coding and digital marketing, people are constantly seeking to acquire new skills. 
By designing comprehensive courses, you can earn a steady income while helping others grow personally and professionally. Remember to market your courses effectively to reach a wider audience.
Affiliate Marketing and Blogging
If you're passionate about a niche topic or industry, starting a blog or website could be a lucrative endeavor. By producing high-quality content that resonates with your target audience, you can attract a dedicated readership. Once you've established a solid online presence, you can delve into affiliate marketing. It involves partnering with companies to promote their products or services through your platform. 
As your audience trusts your recommendations, you can earn a commission on each sale generated through your unique affiliate links. Remember, building a successful blog takes time and consistent effort, but the potential for passive income is substantial.
Capitalizing on the Gig Economy
The gig economy offers a plethora of opportunities to turn your hobbies into profit. Love driving? Consider becoming a rideshare driver. Skilled at playing a musical instrument? Offer online lessons. Enjoy taking care of pets? Sign up for pet-sitting services. The gig economy caters to a wide range of skills and interests, allowing you to choose tasks that align with your preferences. 
While these gigs might not provide a substantial full-time income, they can be an excellent way to supplement your earnings and indulge in what you love.
Utilizing Social Media for Business
In the digital age, social media isn't just a means of connecting with friends; it's also a powerful tool for business. If you're adept at curating engaging content and have a knack for building a strong online presence, you can consider becoming a social media manager or influencer. Brands are constantly seeking individuals who can help them reach a wider audience and create a positive online image. 
As an influencer, you can earn money through sponsored posts, affiliate marketing, and even selling your products or services to your followers.
Turning Hobbies into Handmade Businesses
If your interests lean towards crafts, art, or DIY projects, you can transform your hobbies into a thriving handmade business. Platforms like Etsy provide a space for artisans to showcase and sell their unique creations to a global customer base. Whether you're skilled at making jewelry, pottery, clothing, or home decor items, there's likely a market for your handmade goods. This approach allows you to merge your passion with entrepreneurship, giving you the chance to earn money while doing what you love.
In the pursuit of monetizing your skills and interests, it's important to exercise caution and make informed financial decisions. While opportunities abound, there are also instances where financial support might be necessary. In cases of unexpected expenses, services like no credit check loans guaranteed approval can offer a safety net to bridge temporary financial gaps.
In conclusion, the modern landscape offers numerous avenues to transform your skills and interests into profitable ventures. Whether you're freelancing, creating online courses, exploring affiliate marketing, capitalizing on the gig economy, leveraging social media, or establishing a handmade business, the key lies in dedication, innovation, and a willingness to adapt. 
By marrying your passions with an entrepreneurial spirit, you can not only make money but also cultivate a fulfilling and dynamic career path. So, take that first step towards monetizing your expertise – the possibilities are limitless.