A lot of people talk about open source and point out that it's the holy grail of software. I love open source software just as much as the next guy but I also like Windows. I've used Linux in the past (an old Redhat version and the more recent Ubuntu) but I could never bring myself to use it exclusively. Like many others, I found I could use it for normal stuff like web browsing, email etc but I always ended up with some special application I wanted to run that just wasn't available for Linux.
I, being the cheapskate that I am, hate paying for software. Somehow I've managed to acquire MS software at a huge discount by getting it from a friend at MS, or through some sort of company promotion where they give you one copy of the software to use at home. (It's amazing how many big companies negotiate their licenses so that you can use a copy of your "work" software at home. If you work for a big company, check with your IT dept). Anyway, I've managed to collect a decent amount of software that I use on my computer and none of it has cost me a cent. Here are some of the applications I use that are absolutely and totally free (and I won't use software that puts any Spyware on my PC either):
-Lavasoft Adaware
Adaware is one of the few Spyware programs I run once in awhile to make sure that the evil Spyware dirtbags are staying away from my PC. Worth every penny (Free). (You can also use Spybot and a ton of other Spyware detectors. Most are free)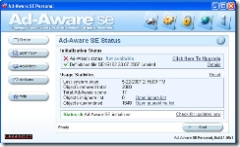 -GoogleTalk
I signed up for Googletalk as soon as it was available. I like the clean interface, lack of ads and just overall usability of it. I also like the ability to use it within Gmail. I've long since stopped using "pop" mail and have everything routed to Gmail so GoogleTalk keeps me informed of when I get new emails etc. Google rocks and it's all free to me. If Google ever starts having issues with losing my data or exposing me to privacy breaches, I'll have to kick them to the curb though.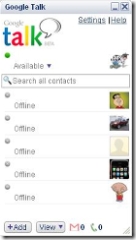 -Windows Live Messenger
I use Windows Live Messenger, mainly because I can't convince all my friends and family to switch to GoogleTalk. It's one of those things that just sits down in the corner of my screen and sucks up system resources. I think I hate the large ad at the bottom of their window more than anything else. It has a lot of what I'd call "foo foo" items like drawing, emoticons etc that I don't use so I mostly find it to be bloated.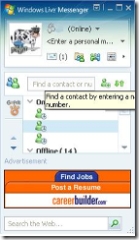 -Firefox
I like Firefox because it is clean and fast. It's amazing to see how great open source software can be. I still find that there are some sites that don't display well in FF so I still keep Internet Explorer around.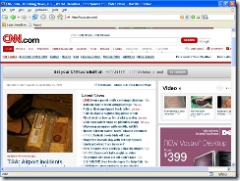 -Internet Explorer
I've actually been finding myself using Internet Explorer more since they released the latest version. The tabs feature was long overdue. I really got hooked on the tabs feature in Firefox.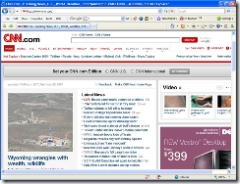 -Yahoo Widgets
I love Widgets. Since I'm running Windows XP, Yahoo Widgets has been a great "add on" for me. I use a CPU monitor, memory monitor and stock ticker to keep track of my various stocks. When Widgets first came out, I found myself using a lot more but these are really the three that I've found most useful and they are all FREE.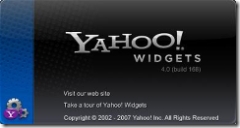 -Google Earth
This application impressed the hell out of me when it first came out. The ability to spin the globe, zoom in and out and fly down to a particular address is incredible. I don't find myself using it too often now that you can get a lot of the functionality (at least the most useful functionality) on the online maps.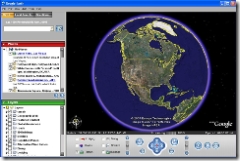 -Paint.net
I'm not about to shell out $500-$600 on Photoshop. I'm not that good at creating images or altering photoshops (aka: I suck at it) but I do find that I need an application like Photoshop every now and then. Paint.net is a great alternative to Photoshop and has many of the same features. For an amateur like me, it works great and is FREE.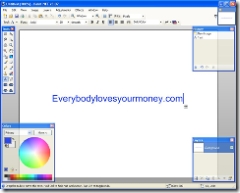 -Picasa
I use Picasa all the time. I didn't even realize I needed it until I started putting chunks of photos on the web. It's so easy to have Picasa create thumbnails and full pages for all my photos. It sure beats trying to do it by hand. I pretty much only use Picasa to create photo web pages but it's invaluable to me for that one purpose.

-Itunes
Unless you've been living in a cave you know what Itunes is about. The application is free but they end up getting some money out of you for the songs you buy. (Unless you are still getting your tunes via Limewire or Bittorrent). I like the ease of purchasing songs on Itunes and think .99 is a fair price for music. I definitely think that Itunes runs better on a Mac than a PC though. I've found I have a few performance issues with Itunes now and then.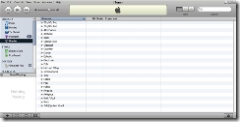 -Windows Live Writer
I almost forgot to include one of my most used programs these days. I use Windows Live Writer for all of my blog posts. I used to use the web based WordPress interface and hated some of the limitations of it. WLW is outstanding for creating blog posts. You can save drafts, include pictures (with drop shadows etc) and manipulate the heck out of each post. It has definitely made my blogging much easier. The best thing about it is that it's free!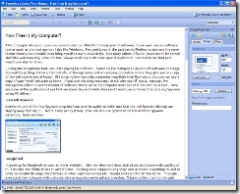 I didn't pay a cent for any of these applications. Okay, Internet Explorer is a bit of a fib because I know I had to buy Windows in order to use it but the rest of them didn't cost me a cent. I didn't even pay for McAfee virusscan because, as a Comcast user, I get it for free. The only piece of software that I've actually had to purchase is my copy of Windows XP and that was at a steep discount via a friend of mine that works at MS. (Technically he gave it to me as a gift). Other than Windows, everything else has come free since I got an "industry" copy of MS Office. By using free applications from the web, I've been able to keep my computing costs extremely low. The largest expenditure is for the hardware itself. In the past I've always purchased components at a local PC shop and put the PC together myself. I'm still using one that I built about 3 years ago and it's chugging right along. Total cost to build it back then was about $400. (I reused a couple components from the previous system). When I average that cost across 3 years, that works out to a little over $11 per month. If I was to divide that cost by the number of hours I've used it, I'd really see the value.