You can feel the excitement in the air.  The Mega millions lottery is up to $330 million and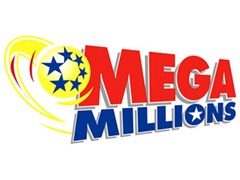 people are buying tickets like crazy.  If you win, you would receive upwards of $200 million after taxes.  That's a lot of cash.  If you generated just 3% interest off of that $200 million you'd make over $500,000 a month in interest (before taxes).  HOLY SMOKES.  What you don't hear much about are the odds.  The latest statistic I saw put the odds at 1 in 176 million.  You have a much better chance of being elected president of the United States or becoming an astronaut than you do winning the mega millions jackpot.  One of my favorite old sayings is, "The lottery is for people that aren't good at math!"  Of course, someone has to win and it is fun to imagine what you could do with all that money.
I have only purchased lottery tickets a couple times in my life.  I'm not much of a gambler and I just don't like the odds.  I do invest in the stock market and we save aggressively for our retirement though.  Some would say I'm simply playing a different lottery.  That may be the case, but I like the odds a lot better.
As I was sitting around wondering what it would be like to win a lottery, I started to think about how much I anticipate having in my investment accounts by the time I retire.  At our current rate of saving, we should be able to amass a couple million dollars by the time we retire.  Of course there are lots of variables at play and it's very possible we'll have setbacks along the way but if we can continue on the path that we have been on for the last decade, things should turn out pretty decent.  Through some sacrifice and hard work, we are basically winning the slow motion lottery.  I say lottery because there is an element of chance to amassing that much money.  We have to try to control a number of variables like, interest rates, actually saving the money, maintaining our employment, not having major health setbacks, etc..  I'm sure you can think of additional variables that might impact our ability to reach our goal.  There is clearly an element of risk and chance involved, even when you are doing all the right things.  The point here is that, while it's still a bit of a lottery, the odds are much more in your favor of amassing enough money to give you a comfortable retirement.