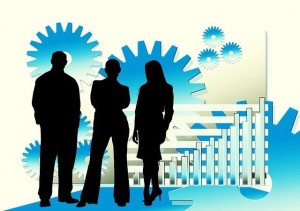 Does stock market investing not feel right for you? Looking for some different investment options?
I've recently started saving money to go toward an investment property. In the past month I've just added my "extra money" into a dedicated savings account and was able to amass a thousand bucks pretty easily.
Then I got to thinking (it's always bad when that happens) "what if I could invest this money into something and essentially double my money?"
Who wouldn't want to double their money, right?
So I started listing out ideas of what I thought I could invest my money into. The prerequisites were that my idea had to be something I was really into, because if I don't enjoy it, it just won't work. The other qualifier was that my idea needed to be proven to work.
With that criteria I've chosen what I want to put that initial $1,000 into.
Drumroll, please…..
Amazon's FBA Program
Amazon has a program called FBA, or fulfilled by Amazon. With FBA you find products that you want to sell on Amazon, label them, ship them all to Amazon, and Amazon will do the rest of the work for you.
They'll store your products at their warehouse and then take care of the shipping and customer service for you when you sell a product.
As far as online selling goes I don't think you can find a better deal.
Unlike eBay you don't have to worry about handling customer service and making multiple trips to the post office per week, which was my main concern.
Finding Products to Sell
Now you're probably wondering, how do you find products?
I've spent the last several days researching this and there are two common themes:
Private Label (finding a wholesaler to put your brand name on their products)
Finding marked down items at big box stores
I've read success stories where people are making six – seven figures per year with either of these strategies. Since I am new and am working with limited funds and experience I will go with finding marked down items at big box stores.
But wait, I also have one more advantage: my Dad owns two retail stores and has wholesale accounts set up with hundreds of vendors. So I already have a wider access to discounted products.
The hard part will be figuring out what to start with.
The Strategy
I'd like to start out with about twenty different items. This way I can diversify and see what's going to sell the best.
Don't worry though, I'm not just going to randomly pick products. I've already started researching and have one for-sure pick. I'm in the process of picking an Amazon selling app that will tell me potential profits of products I want to sell.
The Fine Print
I'm obviously no expert at the Amazon FBA program. However, with hard work and determination I'm sure that I can figure out how to make it work for me.
There's obviously a risk to this sort of investment, but there's a risk to every type of investment. And admittedly I'm pretty risk tolerant.
I don't want to give you the impression that you can pick some stuff, put it on Amazon, and double your money. But if you're into selling online this could be a good investment, or even business idea for you.
I'll leave you with some links to those who can help guide you if you're interested in getting started.
How I Make $61.75/hour Selling on Amazon
Podcast: Buying and Selling Stuff on Amazon for 6 Figures a Year
Have you ever sold online? What was your experience?