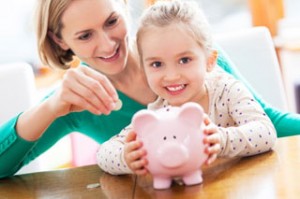 According to one recent Gallup poll, only about half of all Americans invest in the stock market — and this includes those who invest via retirement plans. The reasons for not investing are fairly consistent across the board: The perception that one is not wealthy enough to invest, that there is too much risk involved in investing to make it worthwhile, and that investing is complicated are all among the most commonly cited reasons for not investing in the market.
Yet there is another common reason that people do not invest, and it's perhaps one of the easiest objections to overcome. Many people don't put money in the stock market because they simply do not know how. They were never educated on how the market works, how investments make money, how to decide what to invest in and how much, and how to effectively leverage investments for the greatest returns. The fact is, though, that when you have this education and understands the market, the other objections seem to disappear, and there really is no reason not to put your money to work at making more money for you.
While most people don't learn about the stock market until they reach adulthood, many experts believe that children as young as elementary school age can begin learning about investing and how to make good investment decisions. If you start educating your kids about investing early on, there's a good chance that by the time they do reach adulthood, they will already be well on their way toward building wealth via investments.
A Family Investing Project
One of the most common methods that parents use to teach their children to invest is by creating "dummy" portfolios of popular stocks and watching their progress together. Some families even make it a contest, giving each family member the same amount of money to "invest" (hypothetically, of course) and rewarding the person who makes the best stock picks.
While letting your child "invest" in a company that means something to him or her, like Nintendo or Disney, is a good introduction to the how the market actually works, simply tracking the price of a specific stock over time neglects many of the other important aspects of investing, such as compound returns, different types of investments managing risk, and how to research and interpret stock market trends. After all, simply investing in your favorite companies rarely results in a significant return in the long term.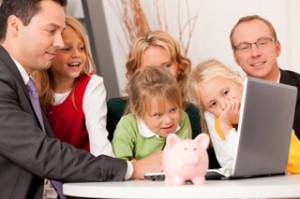 However, experts — including mega-investors Warren Buffett and Jack Bogle — don't recommend tossing out the investment game entirely. It's a good introduction to the market for young children. However, these experts also recommend adding additional strategies to educating children:
Explain the value of saving for goals. It's easy to fall into a trap of giving children what they want, but they learn the value of investing and earning over time when they have to save money over time to reach a goal. Whether it's a new bicycle or an excursion with friends, requiring kids to build their funds slowly illustrates the concept of investing.
Explain compounding returns. Thanks to the magic of compounding returns, money makes money over time, even if you do not touch it. When you explain the concept clearly, using a small amount of money, it demonstrates the value of building wealth over time, and in turn, the value of investing.
Explain fees. It's important for children to understand that different types of investments come with different fees, and that it's important to do your homework and find those that have the lowest fees.
Demonstrate how to watch for trends. Trend investing is a proven strategy for long-term gains in the market, so it's important to teach children how to watch for and interpret trends. Even if a company has lower gains in the short term, a consistent upward trend will lead to larger gains in the long term.
Invest real money. Learning about investing in hypothetical terms is great for beginners, but as children get older, help them invest their own money — earnings from jobs, gifts, etc. — in low-risk funds and stocks to help them see the real value of their investments. Who knows? A few smart decisions in their middle school years could help pay for college or buy a house in the future.
The key to teaching children about investing is to keep everything at a level that they understand, and to practice what you preach. Solid money management strategies start at home, so prepare them for the future with a foundation in investment principles,