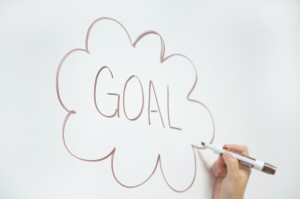 When I first started writing for this blog, right around the beginning of the year, I told y'all that I'd do some financial check-ins. And I just realized that I haven't done any!
Just as a recap here were some of my financial goals:
Double my income
Save up for an investment property
Invest more money
We're now nine months into the year, so how have I done?
Income Progress
At the beginning of the year I was feeling rather ambitious and decided that I wanted to double what I made. I was making around $2,500 a month and had the goal to earn $5,000 a month.
Well…..I may have been just a little too ambitious.
This will be the first month where I have cracked $3,000. I'm set to gross anywhere from $3,046 to $3,446 this month depending on if one last payment comes in today or tomorrow.
So what's the deal? Well this is purely my fault. I may have strategized a bit wrong and overestimated the time I'd have to commit.
I feel like one thing after another has come up this year and not planning for the unexpected was a mistake on my part. I still want to reach that $5k mark but I'm going to have to re-strategize.
Investment Property
The foreclosure that caught my eye earlier this year lit a fire under me and motivated me to start saving.
I started saving about four months ago and have put away an average of $400 per month since then. With $1,600 toward this goal I'm only about ten percent of the way there. But I'm still happy with where I'm at!
I'm glad I started saving because $1,600 is better than $0! And I plan on slowly increasing my savings contributions as my income grows.
Investing
I declared 2014 the year I'd start getting more serious about investing and I've done it.
I started buying dividend stocks earlier in the year and opened up an IRA a few months ago and scheduled automatic contributions to go in.
Another portion of my money is getting put towards………………
Amazon FBA
I wrote about Amazon FBA (fulfillment by Amazon) earlier this year as an opportunity to grow your money without the stock market.
So I tried it out. First sending a broad range of things in from my Dad's store. And guess what? That stuff sold within a week!! Even the junk that my Dad had on clearance for years. It's pretty freaking amazing.
One of the things with the highest profit margins was board games. They cost about $10 wholesale and sell for $40 on Amazon. So I'm going to order $500 worth of board games today (money out of my savings) and send them into Amazon.
I'm going to keep reinvesting the profits into growing this side hustle!
All for All……..
I didn't do everything I set out to accomplish but I have made headway on every single goal. Sure, I thought I'd be farther along but the truth is that I'm a lot farther along now then I was at the beginning of the year.
What about you? Have you made progress on your 2014 financial goals?