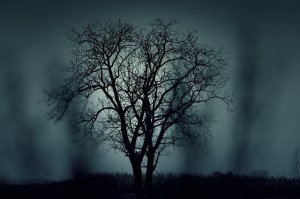 I don't know if I can say that Halloween is my favorite holiday, but I can definitely tell you that I'm a horror movie junkie.
I don't watch TV a lot but if I do you can pretty much count on the fact that it will be a scary movie. (BTW, the best horror movie I've seen so far this year is "We Are What We Are." Have you seen it yet?)
In honor of Halloween I decided to do a roundup of seven frugal Halloween activities you can partake in this weekend.
# 1 – Host a Scary Movie Marathon
You knew this was going to be number one my list, right?
But seriously, go rent some DVDs or check out Netflix or Amazon Instant Video and find 2-3 movies you can watch with your spouse or a friend. Grab some popcorn and pizza and make it a night.
# 2 – Go to a Haunted House
The only haunted house in my area costs $10 for admission. It's appropriate for kids ages 12 and up and adults.
It's been awhile since I've visited a haunted house but I always have a good time when I go.
# 3 – Make Halloween Cookies
My kids and I have already made two big batches of Halloween sugar cookies this year and they loved it both times. If you have young kids this can be a perfect solution!
Bake some cookies, get some colored icing (or make your own), and decorate!
# 4 – Carve Some Pumpkins
It's not too late to carve some spooky pumpkins. And you can use these as props for the next activity.
# 5 – Tell Ghost Stories
If you have kids telling (age appropriate) scary stories can be fun. (Just make sure you keep it lighthearted with little kids or else they'll be sleeping with Mommy and Daddy!)
Pile up some pillows and blankets on the floor, shut off all the lights and let your jack o lanterns illuminate the room. Then take turns going around in circles sharing your stories.
If you don't have kids you can make this interesting by visiting a spooky looking place (like an abandoned house) and coming up with a story to tell your spouse J
# 6 – Read Some Halloween Books
My kids love reading Halloween books. Our two personal favorites are "Creepy Carrots" and "The Night Before Halloween." We also came up with crafts to go with each of these books, which just helps to prolong the fun.
# 7 – Go on a Haunted Hayride
Locate a haunted hay ride near you and check in to see just how scary the ride is. If it's better suited for adults make sure to get a sitter for your children.
If it's G rated, this could be a memory your kids never forget.
Now I'm turning it over to you. What are your plans for the weekend?