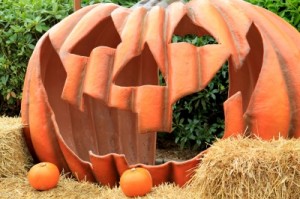 Happy Halloween!
I took my kids trick or treating last night and it was freeeezing! It always seems to work out like that. Do you have any big plans for the weekend?
The girls and I are going to see Disney on Ice Sunday and I can't tell you how excited I am. I know this will be a memory they don't forget :)
As usual here are some of my favorite posts from around the blogosphere:
Have a safe weekend!!
Photo Credit: Tina Phillips