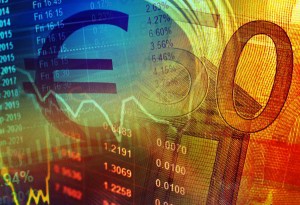 Investors who are considering getting involved in the world of binary options trading are right to have concerns about the profitability of such investment techniques. As with all forms of investing, some investors make huge amounts of money while other investors incur enormous losses, so the only reasonable response regarding the question of whether binary is a good investment opportunity is this: it depends. In this article we outlines some of the key determinants that separate the winners from the losers in this form of trading. You have a strategy
Successful traders develop a strategy that is in line with their expertise, their experience and their means. Achieving alignment across these different attributes is vital if you want to maximize the likelihood of achieving a good outcome from your investment initiatives. If you can develop a strategy that you truly understand, that you have successfully implemented in the past in partnership with more experienced traders, and that you can afford to maintain (despite short-term losses) for several years into the future, you will be in a very strong position to lock in substantial capital gains from your investing activities. If, however, you are unable to align these three criteria – for example, coming up with a strategy that you cannot afford to sustain in the face of the almost inevitable short-term losses – then it is unlikely that your trading adventure will result in a good investment outcome. Of course, there is always a change of you getting lucky, but luck alone is rarely sufficient for sustained success.
You have a reputable broker
Traders who manage to generate attractive returns on their binary investment initiatives typically do so in partnership with a trusted, reliable and regulated broker. Of course, the prices of underlying assets are all the same, and brokers increasingly offer the same set of underlying assets for you to trade, so it is not so much the technical offerings of the service providers that need to be taken into account these days. Increasingly, what separates the winning providers (winning in terms of their clients achieving sustained success) and the losing provides (losing in terms of their clients failing to achieve sustained success) is quality of the customer support, market insights services (if any) and learning services (if any). For an adventure in binary to be highly profitable, you want to make sure that your partner is equally committed to your financial success as you are.
You set your limits
Investors who make a lot of money in options do so in part because they know when to cut their losses. Oftentimes amateur investors throw good money after bad – or keep putting money into a losing trading strategy – despite mounting losses. Successful traders, conversely, know the difference between persistence and stupidity. That is to say, if you have a well-worn strategy in place, you don't want to write it off just because you have a rough few days of trading. But if your strategy is not well-worn, make sure you write it off before it does irreversible damage to your financial situation.
Concluding remarks
This form of trading can provide a phenomenal return on investment given the right circumstances. All too often, investors who fail to generate good returns lack a coherent strategy, lack a reliable broker and lack strict limits regarding the amount that they will invest in a particular strategy. After addressing these potential pitfalls, the chance of your trading strategy resulting in profitable results will increase substantially.