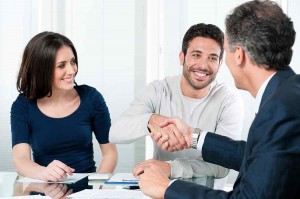 Start this 2015 with a new you when it comes to managing your finances. You can be free from debt this year and it is all up to your decision to make it happen. If you think that you have already lost all chances to get you out of debts and have all your payday loans settled, well sit back and read this article because it is meant to help you at least minimize the trouble in your finances that have been making you worried for years.
Money management is a serious task that other people would even hire professionals to do it for them. If you think you can't afford it just yet to have someone to work it for you, then it is time to pay attention. Here are some guides on how you could manage your own money and get yourself right back on track toward financial freedom.
Learning how to save. If you are not used to saving money in the bank, then it is best to start opening that savings account now. Have a separate account made for that and your usual paycheck account. This will make you monitor your savings and be inspired to more to it once you see it grows.
Open up a time deposit account. If you think you won't be able to handle a savings account because you might just spend whatever money you put in there, it is best to open up a time deposit account. This allows you to still put money in that account but only withdraw them on a given time by the bank. Some banks have 2 years and some have a year for you to deposit whatever it is that you have placed in there.
Invest in stocks. This could be a little risky for some especially if they don't know what kind of stocks they are investing in. It is a must that you have enough knowledge first on the kind of stocks that you would put your money into. This will make your money grow in time and be able to get the shares that you have in due time. Don't underestimate this method because lots of millionaires have actually become rich simply by doing it.
This is one of the things that a lot of people forget to do and it doesn't make sense for some but this has always been true and you can ask all the rich people out there. Giving to charities and the needy would inspire you to earn and even save more, knowing that you are making a difference.
These are the secrets of many rich people in the world and now that you are reading this, it is time to be motivated and get going with your finances. You will have your money settled soon as long as you follow carefully these 4 simple tips that we have for you today. Happy 2015 and welcome to the future!
Enjoy Our Content?
Subscribe to get the latest from "Everybody Loves Your Money."