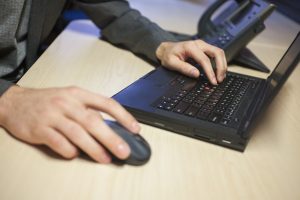 Coupons and promotional codes have been around for decades, helping people shop in a smart and cost-effective manner without making any compromise in terms of product quality. Why buy fewer products or focus on the cheapest ones, when couponing can help you save a lot of time, money and headaches? It only takes a few minutes to find coupon codes at Discountrue that help you save up to 30% on any item, and the good news is that you can nowadays find a coupon for everything, from household items and gardening tools to designer bags and shoes.
Statistically speaking, Americans manage to save billions with coupons every year, and coupon enthusiasts spend as much as 60 hours a week searching for discounts and promotional codes that they can use. Although this may seem like a daunting and time-consuming task, the same statistics have revealed that one hour spent couponing is worth up to $100, therefore you might want to think twice before rendering it useless.
Nowadays, most brands offer their loyal customers a discount, especially if they buy in bulk or if their shopping cart exceeds a certain sum of money. However, the good news is that you can easily be eligible for the same generous discounts when shopping online, without having to reach a certain threshold when you checkout – almost 100 million people have used online coupons at least once last year, and there is absolutely no reason why you should not give it a try, too.
Online Coupons And How To Make The Best Of Them
If you have decided to become a "professional couponer", then here are several useful tips and hints that will help you save several thousand dollars a year when shopping for your favorite items:
Never Stick To Just One Coupon Website 
One of the biggest mistakes rookie couponers tend to make these days is that they only bookmark one website like Retailmenot.com, when instead they should diversify their search. As a tip, make sure to use the coupon comparison engines: in a nutshell, these are websites that automatically gather and compare discounts offered by other websites, thus providing you with the best deal and saving you a lot of time. They have the same mechanism of action as plane fare comparison websites, the sole difference is that they focus entirely on discounts and promotions. Don't forget you can also save money by earning cashback online.
Buy In Bulk 
Some coupons allow you to get a fixed discount, such as $10 or $20 on each shopping session, while others apply to all the products you purchase during that shopping session, this is why it is highly recommended to buy in bulk. This way, a 10% discount on a $1000 order can help you save $100!
Stick To The Things You Need 
While it is true that couponing is a very important part of shopping intelligently, it would not benefit you too much if you bought unnecessary items simply because they are on sale that day. Having said that, make sure to stick to the things you need.
Forget About Brand Loyalty – The Coupon Is The Real Deal 
Brand loyalty programs may come in handy sometimes, but do not let yourself be fooled by them – as catchy as they may be, couponing may help you save even more money, therefore don't stick to a certain brand just because it features a nice brand loyalty program. Keep an open mind a generous discount somewhere else!
Enjoy Our Content?
Subscribe to get the latest from "Everybody Loves Your Money."