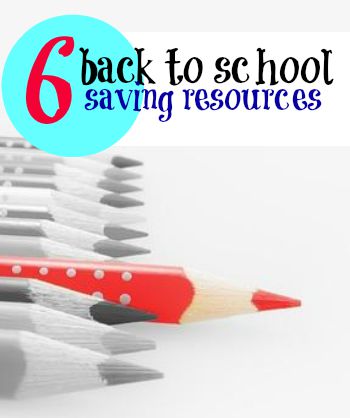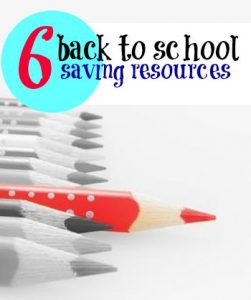 It's back to school time!
It's hard to believe but my oldest starts school next Monday and my Kindergartener starts the Monday after that. The summer has flown bye and believe it or not, I haven't done one lick of back to school shopping yet.
Now that we're getting down to the wire it's time to get back to school shopping marked off the list. Here are some great resources to help make your hard earned money go a little further this back to school season.
Know All the Back to School Savings List
Passions for Savings has a fantastic list of all the back to school savings hacks. If you're on a really tight budget this post can help you really make your money stretch.
Find the Cheapest Supplies: Walmart vs. Target
If you're looking to get the most bang for your buck when it comes to back to school supplies here's a handy checklist via Passionate Penny Pincher.
This stock up sheet compares prices on popular back to school supplies for Walmart and Target. I was a little surprised by the results!
Stock Up at the Dollar Store
I personally am a fan of Dollar Stores, especially The Dollar Tree. You really can't beat a buck! Blessed Beyond a Doubt came up with an amazing list of 50+ Back to School Supplies you can get at the dollar store.
This list might really come in handy if you're a homeschooling parent.
Make the First Day Hard to Forget
As I send my baby away to Kindergarten in just two short weeks I definitely want to mark the occasion. I found these awesome printable from Yellow Bliss Road that are perfect for recording those first day feelings.
These are free and are available in preschool through high school.
Make Lunches Healthy and Cheap
My oldest daughter almost always packs her lunch and I find myself sending the same things over and over again. That's why I really enjoyed checking out this list of healthy and easy school lunches.
They're all pretty cute too!
Make Sure You Save on Clothes, Too!
I found a great list on Money Crashers that can help just about everyone save on clothes. This post is packed full of tips on not only saving on new clothing but also updating an existing wardrobe and buying used.
These are the perfect tips for any budget.
What's your biggest back to school savings tip?