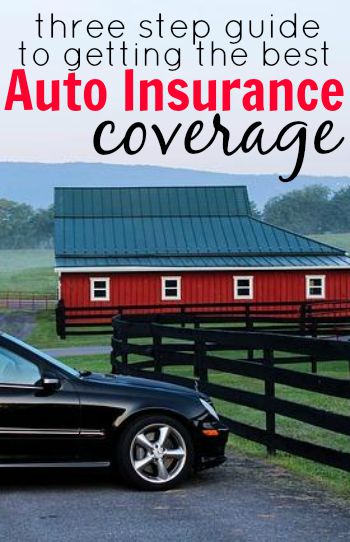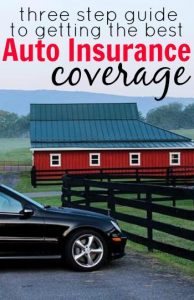 When it came to car insurance five years ago I was all about price. I understood very little about things like liability limits, deductibles, and what constitutes a good insurance policy. But after working as a personal lines insurance agent I can now say with complete confidence that when it comes to auto insurance you should care!
In my year as an insurance agent I saw people with liability limits that wouldn't cover the damage of their accidents leaving them to pay out of pocket – or better yet, get sued. I've witnessed just how confused some people are when it comes to coverage and why chasing the lowest rate possible is a horrible idea.
Getting the right auto insurance is not something you should gloss over. Here are the three steps you need to take to get the right auto insurance coverage.
 Figure Out How Much Coverage You Need
When it comes to liability coverage the more assets you have the more protection you need. Every state has minimum liability coverage that you have to obtain but honestly, these state minimums are not going to cover you in a major accident.
I would recommend that everyone have liability limits of at least $100,000 per person, $300,000 per accident, and $100,000 in property damage coverage. And remember, liability limits do not cover you! They are for the people hurt or the property damaged in an accident caused by you.
In addition to these liability limits you should also purchase uninsured and underinsured motorists coverage. These coverages will protect you in case you are in an accident caused by a person who has no or very little car insurance and it won't cover the cost of your bills.
This coverage was the difference of avoiding bankruptcy for one of my former clients.
Next on the coverage list is comprehensive and collision coverage. Comprehensive coverage covers natural accidents done to your car (for example, you hitting a deer or ice damaging your car.) Collision coverage covers the cost of damage to your car for accidents caused by you.
Both of these coverages come with deductible which is the amount you are responsible for covering. For instance, if you caused an accident that did $5,000 worth of damage to your car but had a $1,000 deductible then the insurance company would cut you a check for $4,000.
Shop for Coverage through an Independent Agency
An independent agency is an insurance agency that represents many insurance companies. Rather than going with a captive agent who can only quote you with one company (like State Farm, for instance) an independent agency can quote your coverage with many companies.
This is ideal because different insurance companies specialize in different areas. For instance, some companies offer lower rates to those with teenage drivers while others may cover classic cars only.
An independent agent can find you the best coverage for your specific situation.
Know How Your Premium is Calculated
The amount of coverage you obtain is obviously one way that your premium is calculated. However there are some big factors that play into how much you pay:
Your credit score. (This is HUGELY important.)
Your driving record.
Your vehicles.
Your age, gender, and marital status.
The two biggest factors on your premium besides your coverage are your credit score and your driving record. For the best rate keep your credit high and your driving record clean.
Don't Skimp on Coverage
I understand the need many families feel to get the cheapest rates on everything. Insurance is not an area that you want to skimp.
Focus on doing the things that will lower your rate while getting the coverage that will protect you if something bad were to happen!