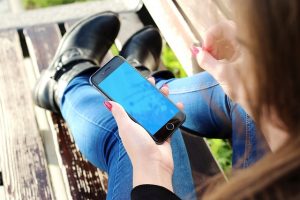 Starting your own business can be a fantastically exciting time, but it can also be a little daunting for those who may have never done something so ambitious before. Although the market has changed in recent years which is largely thanks to the exponential growth of the Internet, there is still a place for small local retailers to make their mark. Let's go through the 6 stages of starting a retail business:
Work out what you want to sell
This sounds obvious, but it's vitally important to get this part of your business plan straight before you go any further with your venture. You may well already have a firm idea of what you want to trade in, but if you don't, things such as hobbies and interests are a great place to start your search.
Research the demand for a product in your local area too. Is anyone else selling something similar? Can you compete if they are? If you are aiming to be first to market with a particular product, make a few enquiries with friends and family to see if they would buy the product you wish to sell. Checking out online forums too can be a great way of getting a handle on demand too.
Location, location, location
OK, so that saying may be a little cheesy now, but finding the right commercial property it is still an essential element to success, so you'd be a fool to dismiss it. Don't be swayed by just one place initially. Draw up a list of possible locations and then research the pros and cons of each objectively. Remove as much bias as possible and look at the cold, hard facts before making a decision.
Do the math
Now you have an idea of what you are going to sell and where you are going to sell it, you can begin to drill down a little further into whether or not the project will be a viable one. Take as much into account as you possibly can: from rent to inventory, taxes to staff, all need to be worked out in order to give yourself a rough idea of whether your idea will fly or fail. Many embarking on their first entrepreneurial venture benefit from the financial and strategic advice of an accountant at the start of their journey in order to familiarise themselves with this side of the business.
Be compliant
Every region has different laws and regulations, as do certain types of retail establishments such as those that supply foodstuffs. Being compliant is essential from the start and is not an area that can be scrimped on. Further to this, a far-reaching insurance plan is also vital. Local stores are disappearing from our high streets at a higher rate than ever before, with over 80% of consumers noticing the absence of their favourite shops. Insuring your store is crucial in order to protect it against the possibility of fire, flood or any kind of accident which could potentially leave you out of pocket and detrimentally, out of business.
Hire well
Businesses both big and small are only as good as the people that they hire, so recruiting needs to be a priority if you wish to succeed. Even you only need a little help in the shop on a Saturday, hiring the right person can make all the difference. Get the right people for your business and your life will be less stressful and more fruitful, too.
Go for it
With everything in place, all that remains is to open up and get started. Promotion is key in the early days, with many start-up businesses spending up to 50% of their first year sales on marketing – so be sure to grab any opportunity you possibly can to get noticed. This is your business, so make sure that you do all that you possibly can to make it a success. Good luck!
Enjoy Our Content?
Subscribe to get the latest from "Everybody Loves Your Money."