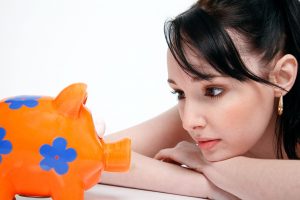 Have you ever wondered where in the world your money went? You worked hard all week for a paycheck and within 24 hours it's already been divvied up and shelled out to the monthly creditors. While you wish for younger days when housing costs and energy bills were a non-issue, the truth is it's your responsibility. So how in the world do you pay the bills and still have a few bucks left over to treat yourself for all the hard work you did? Here are some suggestions on how to save on those household bills you just can't avoid:
Television/Phone/Internet
Home entertainment is an ideal option that many households choose. The only problem is that affording these things can get out of hand if you're not careful. There are some ways in which you can cut these costs in half.
Switch providers – If your provider seems to be increasing your monthly rates, switching to another might be a better option. For instance, switching from cable to satellite television might save you money each month. Websites such as satellitetv-deals.com provides information on South Carolina, Florida, Washington DC, along with Georgia Direct TV deals for interested parties. Checking availability and rates can keep you connected to the shows and movies you love without the high price tag.
Bundle Services – Many home entertainment companies offer the opportunity for consumers to bundle their servicing needs. If you need a home phone, internet connection, and television subscription services, purchasing them as a package deal can save you a decent percentage. To help get you started, click here to check out the best TV/Internet Bundles for 2020.
Your Energy Bill
The average household can spend hundreds of dollars each month on their electric and heating costs. Though you need energy to carry out the simplest daily tasks, it would be nice if you could get the cost down to a manageable rate. Here are some proven ways to save on energy and lower the costs:
Switch energy suppliers – thanks to deregulation, consumers now have the power to choose their energy supplier. Now that the energy market has become a competitive on, companies look to advertise lower rates to attract consumers. Comparison shopping for suppliers in your area could save you a decent amount on your bill each month.
Seal up any holes or cracks in your home – window plastic, weather stripping, and caulk can work wonders in helping to seal up the air leaks in your home. This helps to keep the heat in which in turn means keeping your thermostat at a lower temperature.
Invest in energy efficient appliances – If you have dated appliances, they could be consuming way more energy than necessary to operate. Consider investing in appliances with energy star ratings as they are the most efficient and can save you money.
Have your heating and cooling systems services – your heating and cooling systems need to be maintained properly in order to work efficiently. Have an HVAC contractor come and inspect and repair your systems for improved temperature control and lowered energy consumption.
Switch to more energy efficient lighting – switching from traditional incandescent light bulbs to LEDs can save you additional money on your energy bill.
Housing Costs
Whether you pay rent or a mortgage, the cost can take up a considerable amount of your monthly income. Though you need a place to stay, there are ways that you can cut your housing costs to save money.
Downsize – If your mortgage or rent takes up more than 25% of your monthly income, it may be time to consider moving. Finding a smaller property to live in or a more affordable area can save you a significant amount of money.
Refinance – if moving is not something you're interested in, you may be able to refinance your home loan to save money. Refinancing can lower the interest or shorten the loan terms which can help you own your home a lot faster.
Renegotiate – If you're renting a property, don't assume that you have to pay the price the landlord is advertising. If you have a decent tenant history, credit score, and reliable income, your landlord may be willing to come down off the price just a bit.
Sublet – last but not least, you could always rent out a portion of your home. Having another adult helping with the cost of the bills is beneficial and will reduce your overall costs. Be careful if you're going to take this option as you'll want to find someone as reliable as you who will pay the rent timely.
No matter who you are or what your salary looks like, there are always going to be bills to pay. Just as you work hard to make a living for yourself, you should continually look for ways to cut down on the cost of living. Each of the above described bills are common in all households but can be a financial burden if they get out of hand. Use each of these money saving tips above to help minimize the costs so that you can take a bit of that hard earned cash and spend it on yourself.