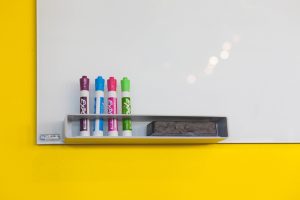 Do you catch yourself saying "I'm bored" often and can't thinking of anything to cure that boredom? If so here are seven smart (and productive) things to do when you're bored.
Organize Something
One of the first options I turn to when boredom strikes is organization. A clean and organized home always makes me feel clear headed and relaxed which is why this one is so far up on my list.
To get started make a list of the areas of your home that are most in need of organization. After you have your list pick a spot and start small. Instead of trying to overhaul the room all at once go one drawer or one cabinet at a time. This will prevent you from feeling overwhelmed.
Find Some Items to Sell
If you decide to organize find a spot in your house and start setting aside all items in good condition that you no longer want, use, or need.
After you have a decent size pile start listing those items for sale on Facebook Yard Sales or Craigslist.
Balance Your Checkbook
If you want to improve your finances pick something money related to do in those moments of extreme boredom. Balance your checkbook, pay your bills, create a budget, make some new goals or take a look over your savings account.
Work on Your Side Business
If you need to make extra money and you're bored there's no better option than starting a side business or even taking on a part time job.
Put those extra hours to good use. You can see ten side job ideas here and ten more here.
Read a Book
Reading a book is a great way to learn something new or just escape. If there's a particular area of your life you're trying to improve, whether personally or professionally, then pick up a stack of books from the library to read during your down time.  The best books for self improvement I've read are: How to Win Friends & Influence People
, The 7 Habits of Highly Effective People: Powerful Lessons in Personal Change
and Rich Habits – The Daily Success Habits of Wealthy Individuals
. All three of these are self improvement classics.  Rich Habits isn't as well known, but it's better than the other two because it is focused exclusively on wealth building.
Exercise
One thing I've finally been implementing in my day is a workout routine. After I work out I feel energized and ready to tackle the world. If your energy is feeling low force yourself to exercise for a bit you'll feel great once you get yourself into it.  Exercise also builds focus and helps facilitate weight loss.
Just Relax
If you're always busy and are feeling bored just because you're used to always doing then stop and take some time for yourself. Give yourself a break and just relax!