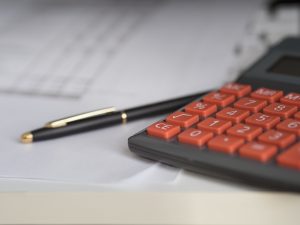 There are times in life when the amount of money you need is greater than what you have on hand. For these occasions, securing a loan is a reasonable option if you are confident in your ability to pay back what you borrow. Here are some occasions when a loan may be a valid option:
Medical Expenses – Oftentimes expensive medical procedures are needed, but postponed, because they are costly. The end result being that the health issue worsens and more expensive care is needed! Borrowing the money when the need first arises is the better option than putting your wellbeing in jeopardy. Also, medical care costs can quickly add up and grow out of control. Instead of juggling which medical provider to pay, a personal loan is a good option for handling an overwhelming issue at one time before being sent to collections.
Car Repairs – Since most of us need our vehicles daily, going without them isn't an option. The cost of keeping a vehicle on the road can range from fairly reasonable to extremely high. For basic maintenance, most of us can handle the expense, but for the larger – and usually unexpected – repairs, you may need to borrow money to pay for it.
New Wardrobe for a Job – You may find yourself in the position where you accept a job but may not have the proper wardrobe to dress the part. Taking out a small personal loan may be a good option to get you started, especially since you'll be able to pay it back in a relatively short period of time. It is important to remember this isn't fun money, not a shopping spree! Be disciplined and buy only what you need and don't borrow more money than you need.
Consolidate Debt – Many people find themselves juggling credit card debt with high interest rates in a seemingly unending race to get it all under control. Taking out a personal loan to pay off those credit card balances and dealing with one borrower is usually worth the peace of mind.
If you find yourself in a situation where you need a loan, you aren't limited to a credit card or a traditional brick-and-mortar bank. There are also online options in nearly every corner of the world like STKFinans.no that would love to help. It is beneficial to research all your options because the difference in fees and interest rates could cost you thousands. If your reasons are warranted and make sense than getting a loan could be a good thing.