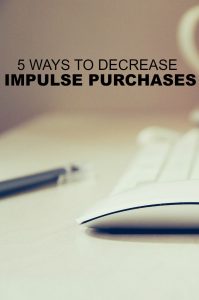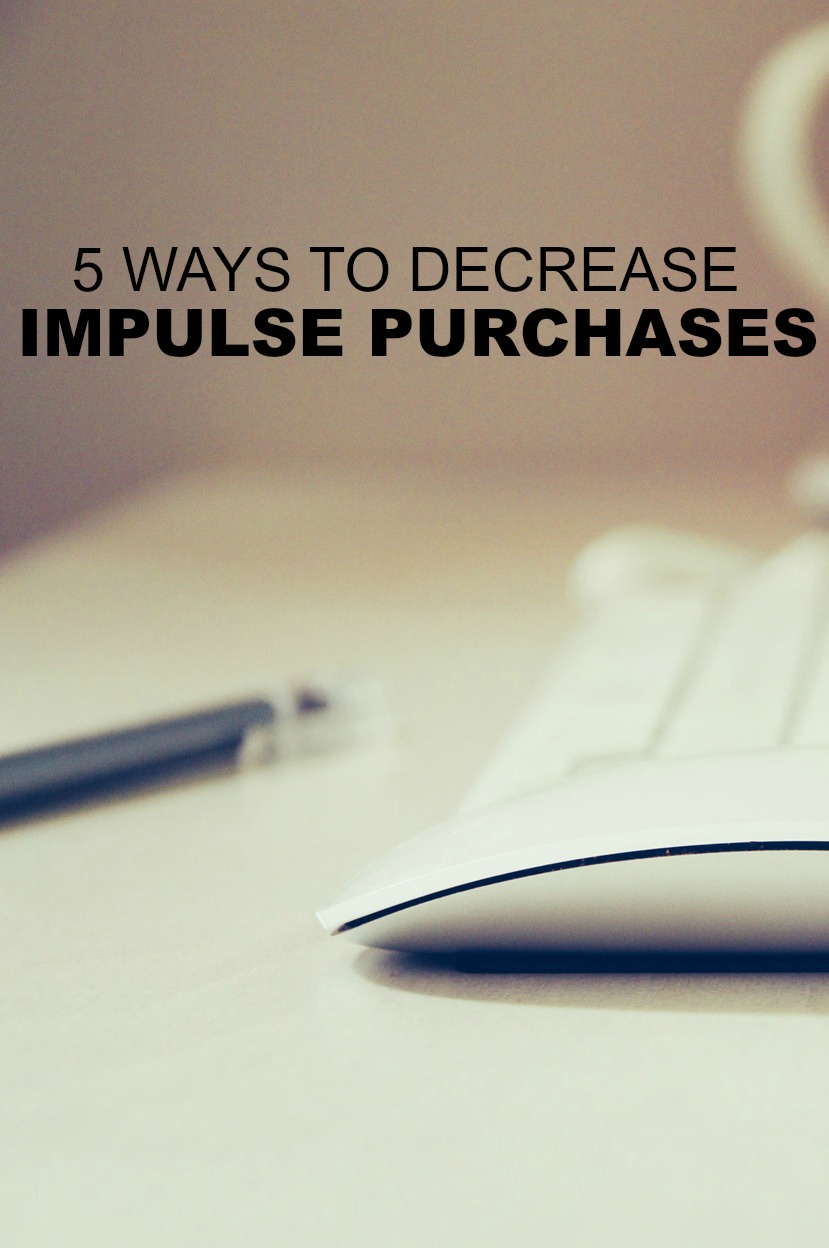 I was looking over my spending from the past month when I realized that I had slipped up a bit. Even though I had told myself that I was going to be fairly strict with my spending so that I could reach my more important goals, I got lazy.
And for me that's where the problems start.
I know that if I set up a weekly money check-up to review spending and bills that I'll stay on target. If I let that check-up go too long things start going downhill.
For me, reducing impulse spending is all about having my special money day. This method might work for you or maybe one of these five other ways to decrease impulse purchases will help.
Use a Cash Budget
When you opt for a cash budget you delegate certain amounts of money to go toward certain budget categories. When the money from one category is gone, it's gone.
Using a cash budget can help you stretch your money all month long and reduce impulse spending.
Make Lists
If you know that you're impulse purchases happen every time that you go to the grocery store make a plan to change that. Bring a list with you each and every time you go shopping and strictly adhere to the list.
Wait 24 Hours
The next time you're thinking about treating yourself with something nice (and unplanned for) write down what you want to buy and force yourself to wait 24 hours before making the purchase.
After a day has passed revisit the item. Chances are you'll no longer want to purchase it.
Hide Your Credit Cards
The next time you go shopping withdraw cash from the bank for the exact amount you plan on spending and leave your credit cards at home. This way you won't have any extra money to spend and it will be impossible for you to make an impulse purchase.
Give Yourself Spending Money
Instead of trying to make yourself never buy anything you want allot yourself a certain amount of spending money each month. You can do whatever you feel like with this money with no guilt. The catch is you can't go over the amount of money you assigned yourself.
If impulse purchases are an issue for you try one of these five methods to see if they can remedy the problem.