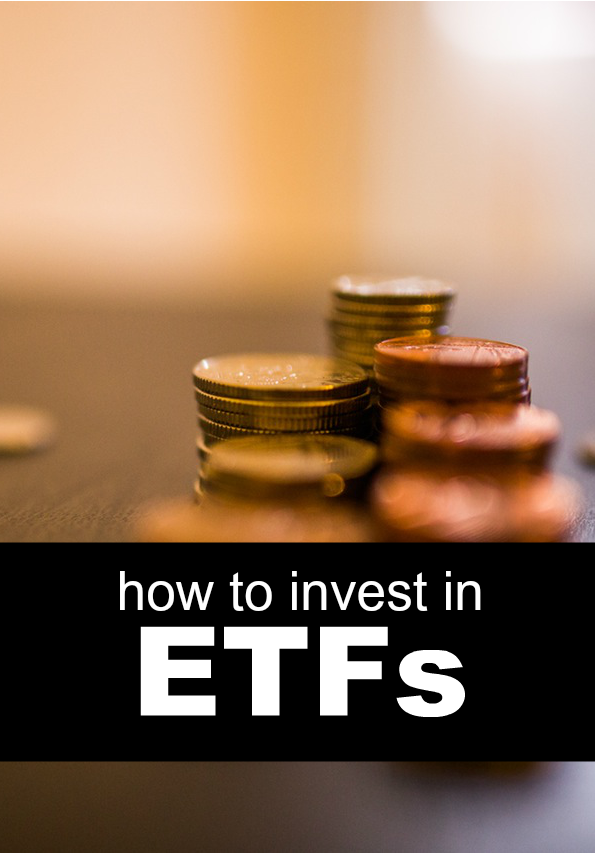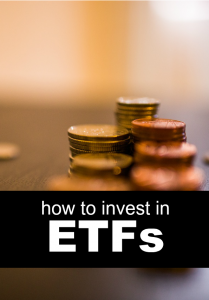 When you first get started investing you'll be presented with countless options. One of the easiest ways for you to get started (and what I wish I would've done) is to invest in ETFs.
What are ETFs
Exchange Traded Funds are usually referred to as ETF's.
ETFs commonly track a basket of assets like a stock or bond index (the S&P 500 or DOW Jones, for example.) Since ETFs do track an index they are diversified investments and are similar to mutual funds.
There are a few main differences between an ETF and a mutual fund, one is that ETFs are traded on the stock exchange like stocks.  Also since ETFs typically track a particular index made up of a specific assets they normally have lower operating expenses than mutual funds.
And lastly, unlike mutual funds which can require large minimum investments there are no minimums with ETFs.
How to Invest in ETFs
Since ETFs have lower expenses, are diversified and easy to trade they are a fantastic first investment for new investors.
If you want to get started with ETFs there are a couple of different ways you can do so.
Buy Them Individually
Since ETFs are traded throughout the day you can buy them individually by logging onto your brokerage account just like you would with regular stocks.
The only downside to this is that for a new investor it can be difficult to know which ETFs to invest in.
Invest Through a Robo-Advisor
What I prefer to do is invest with a robo-advisor. I use Betterment to do this.
With a robo-advisor such as Betterment you can fill out a risk profile, deposit money and they will automatically choose ETFs for you based on your risk tolerance. This takes all of the guess work out of the equation.
Also read: How to Start a Betterment Account
ETFs: Great for New Investors
The fact that ETFs are diversified, low cost and have no minimums make them great options for new investors. If you're just getting started this is one of the easiest routes you can go.