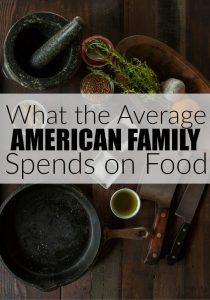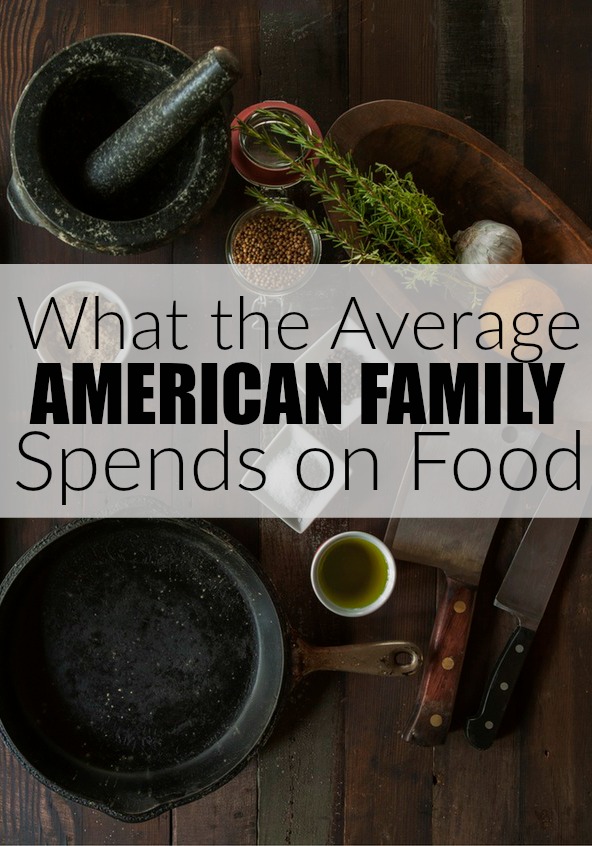 One area of spending that I've increased in recent months is food. It turns out that when you try to eat healthier you end up spending more money on food than when you were eating junk.
My higher than normal food bills got me wondering what the average American family of four spent on food. It turns out I'm not doing quite as bad as I had thought. (Even though I still have room for improvement.)
According to a 2012 Gallup Poll Americans spend an average of $151 per week on food and for high income earners the average is $180. (Source)
How to Keep Food Budgets Down
I decided to look over my receipts and discovered that so far I've only spent around $550 on food for the month of April for our family of four. Since April is quickly coming to a close I consider this to be a win in the grocery-purchasing department.
Here are some of the strategies I've used to keep our food bill in check.
Being Repetitive in Food Choices
This actually isn't intentional but I've found over time that my family eats the same things consistently. Being repetitive in our food choices has come with a few advantages. First of all we're not buying new things to try and then not liking them. (You know you've done it!) We buy what we like and there's no waste.
Another benefit of our repetitiveness is being able to stock up when there are sales. For instance I went to the grocery store yesterday and found one of my daughter's favorite lunch items for $1/box that are normally $3/ box so I bought six of them instead of the normal two.
Loosely Planning Out Meals
I've tried strict meal planning in the past, it just doesn't work for me. Instead I loosely plan out dinners. I come up with several different dinner ideas for the week and will decide each morning what I want to fix.
Other meals like breakfast and lunch are pretty much the same every weekday which seems to be perfectly fine with everyone.
Growing Part of Our Own Food
One of my big goals this year was to grow half of our food. This dream hasn't come into fruition yet but I have got the ball rolling.
Related: How to Grow Your Own Food on a Budget
We have laying chickens for our eggs and have gotten our garden started.
If you have a spot to put a garden you can save a significant amount of money by growing your own produce.
Buying Meat in Bulk
Meat always seems to be the more expensive part of food-purchasing. This is why it's always a good idea to stock up on meat when you have the chance.
We were able to recently purchase locally-grown pork at $1.58 per pound by buying in bulk.
Check with your local farmers rather than the grocery store when it comes to purchasing meat and see if you can get yourself a better deal.
Lowering your grocery bill is a quick way to reduce your monthly expenses and with some intentional shopping and planning it's really not too hard to do. (Even without coupons.)
Are you surprised by what the average American spends on food? How do you stack up?