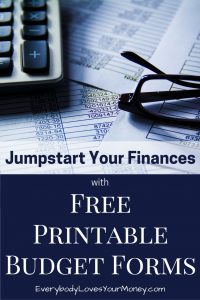 Do we all agree that a budget is important? Nodding your head gets you one point. Do you agree that it's difficult sometimes? Two points. Jumping on board with a printable monthly budget worksheet from the following list gets you 50 points. That's because even if you know in your head that tracking your money is important, it's much harder to live it out.
In fact, two-thirds of Americans don't prepare a monthly budget, according to this Gallup poll.
I don't know everyone else's reasons for skipping out on a cash flow plan, but I remember mine. Often, I didn't want to take the time. I also didn't like dealing with the details. Budgeting sounded a lot like swapping a vacation for a trip to the Department of Motor Vehicles.
Now that I've learned to budget and have seen the results, like paying off $22,000 to become debt-free in 2012, I believe in the power of a budget.
So, if you've ever struggled with finding your footing in the world of budgets, here are some great resources for you.
Ramsey Solutions – Cash Flow Plan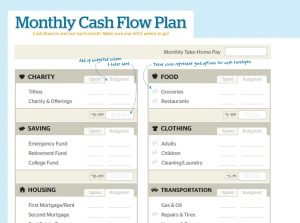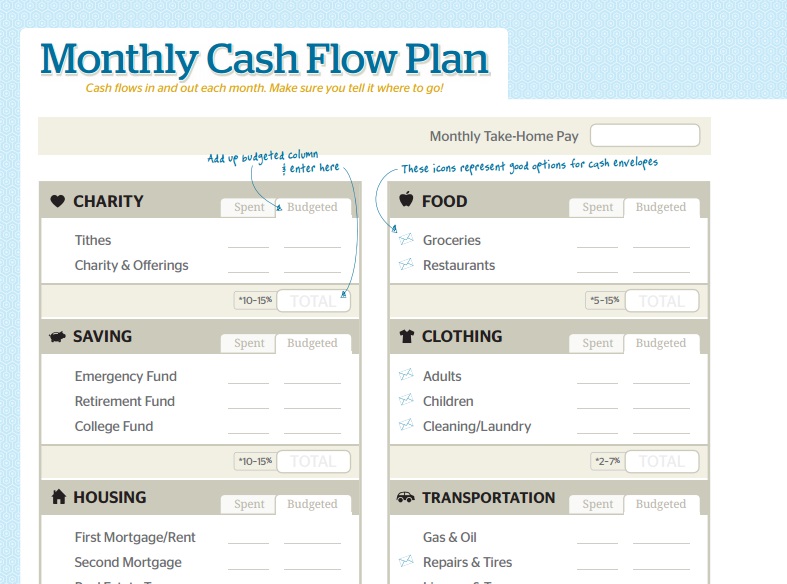 This was the cash flow plan that turned my finances around. I don't know if it was the layout or the accountability I received from my fellow classmates as we took Financial Peace University together. This budget was something I understood. Because of that, I've used it in countless financial coaching sessions since that day. It's completely free for you to use, as well.
Download Dave Ramsey's Monthly Cash Flow Plan HERE.
American Consumer Credit Counseling – Printable Monthly Budget Worksheet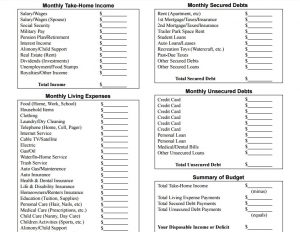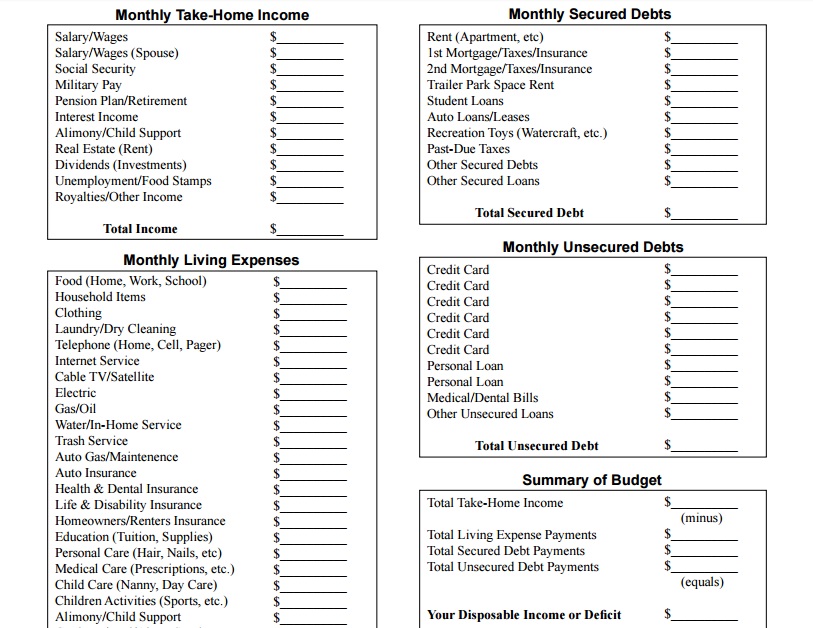 This simple, one-page budget form can help you establish a great monthly routine. By having your income and expenses listed all in one place, you can plan your steps by taking charge of your spending. No one is grading you; so allow for mess-ups along the way. Just don't give up once a derailment happens. They're bound to, and that's OK!
Download ACCC's printable monthly budget worksheet HERE
Consumer.gov – Digital or Printable Monthly Budget Form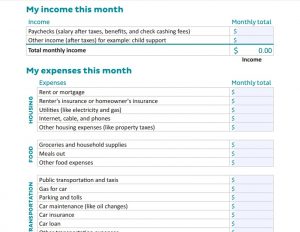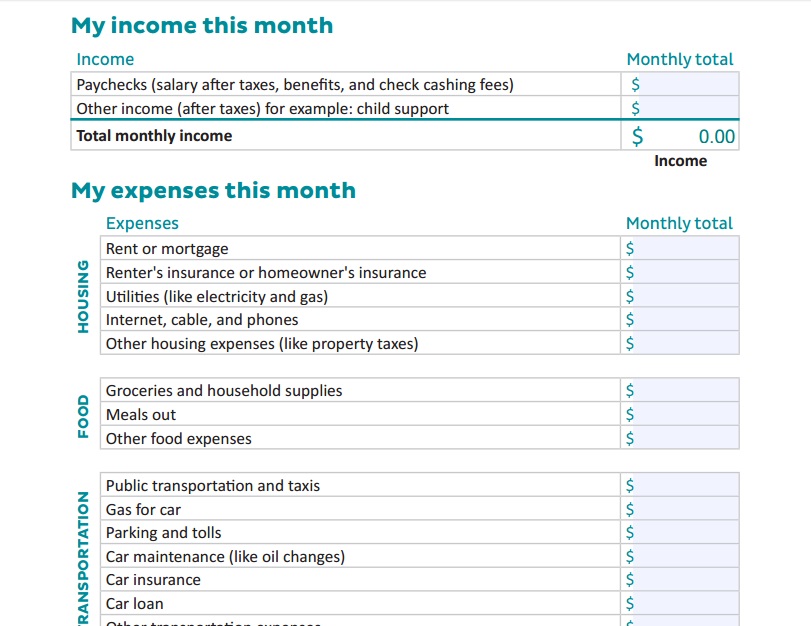 This budget by Consumer.gov is great because you can quickly calculate your income/expense ratio. It's very easy to outspend your monthly income, especially when you first begin budgeting. Having a clear visual of how your expenses affect your paycheck is key to freeing up your cash. By freeing it up, you can save more, give more, and spend more on long-term purchases like a house or replacement vehicle.
Download this digital & printable monthly budget worksheet by Consumer.gov HERE.
Perhaps you can look through this budget and the previous two to put together one of your own. Some people just need a little inspiration to get things moving. Others need accountability to help them stay on track. Your method of budgeting isn't actually what's most important. I still prefer to do my budgets by hand. I'm in my 10th year of doing so and haven't declared bankruptcy yet (fingers crossed).
So, if you want to budget online, on a form, or longhand, go for it. The point is to do it. Move away from the majority of people who don't budget. Be the minority and make your money work for you.
For more budgeting tips, read "3 Simply Ways to Use Advanced Budgeting to Stay On Track."
Share your most successful budgeting hack with us in the comments below.
Image Credit: Ken Teegardin (Creative Commons)