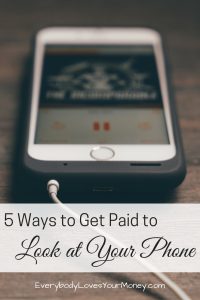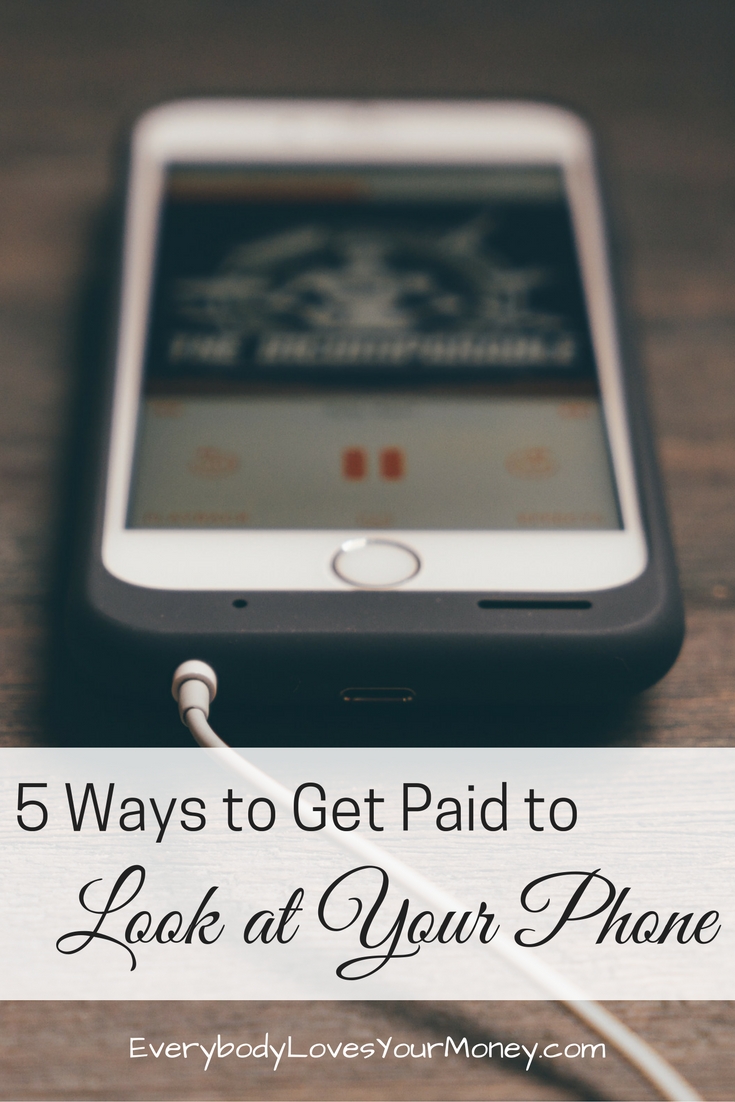 According to a study published on ABC News, cell phone users check their phone 150 times a day. That's a lot of looking. Why not earn some cash for that? Sure, Pinterest is great and Snapchat is fun. But, let's hit pause on texting and social media for a moment to unpack some real mobile apps that pay you money.
5 Apps That Pay You Money
A great step to take before making money on the side like this is to establish a goal. Saving for Christmas is a great example. Paying the mortgage, on the other hand, won't be as realistic. These income generators take time, but if you work diligently, you'll start to accumulate funds. Real cash. That's no small thing.
With that, let's get started. If you're interested on earning a little cash on the side, you've come to the right place. Give any or all of these money making apps a try.
App Trailers
Available for iPhone and Android
As the title suggests, App Trailers pays you to watch trailers for the latest and greatest mobile apps. Earn reward points for every trailer you watch, then cash them in. You can also earn points when you upload videos of your own. The more likes from other users, the more points.
What does it pay? You earn gift cards toward your favorite retailers like Amazon, Starbucks and iTunes. (Great Christmas presents, in my opinion!)
Bookscouter
Available for iPhone and Android
Got a lot of books in storage? They could earn you some money. Even getting a quote for your books is as easy as pointing your phone over the bar code and letting BookScouter scan the ISBN. Selling old books for cash just got simpler.
What does it pay? Earnings vary with the type of book you're selling, so be sure to get free quotes using the app. Payments are issued via PayPal or by mailing a check.
i-Say Mobile
Available for iPhone and Android
Many apps that pay you money simply want your opinion. That is the case with i-Say. The survey app offers surveys with estimated time required to complete them.
What does it pay? Once you've accrued enough points, you can snag a gift card to Amazon, PayPal, Visa, or iTunes.
Receipt Hog
Available for iPhone and Android
The next time you go to the grocery store and tuck that receipt into your wallet, you could get paid for it. With Receipt Hog, users scan their receipts to earn points. It automatically upgrades your rewards, no other steps required.
What does it pay? Each receipt from a grocery store like Walmart or Costco earns points toward gift cards and PayPal. Each receipt toward retailers like Macy's earns tokens for Receipt Hog's slot machine. If you win on the slot machine, you earn more points toward your gift cards.
Swagbucks
Available for iPhone and Android
Swagbucks is rising to top of the list of legitimate apps that pay you money. There are several different ways to earn redeemable "Swagbucks" including:
Taking surveys
Searching the web
Watching Swagbucks TV
Entering SB contests
Shopping online
What does it pay? I average about $50 per month when I actively use Swagbucks. Payments include gift cards to Amazon, Target, or PayPal.
How do you like to earn gift cards and extra cash? Share with us in the comments below!