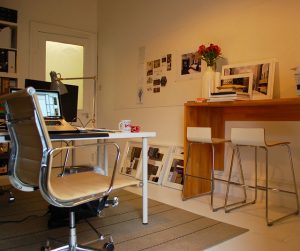 A lot of companies are beginning to allow their workers to work from remote locations for a number of reasons. If you're working as an employee of a company that grants you the opportunity to work from a remote location, you are in luck. Having the ability to work from home or from a coffee shop you like has a lot of advantages. Here are five great reasons why working remotely is better than you think.
No More Daily Commutes
Being able to work from home simply means you no longer have to spend an hour or so getting stuck in traffic every morning on your way to work. You also don't have to take regular train rides or the bus just to get to the office. You can easily open your laptop and start working as soon as you finish your breakfast.
This is a particular benefit companies also love. When employees don't have to commute to work, they tend to be more productive. There is a reason for this too. Spending hours stuck in traffic can drain your energy very quickly. When you do arrive at the office, it takes longer for you to focus and start working.
All of these problems can be avoided when you can work from home. Besides, you can pocket the costs of getting to work every day and save more on a daily basis. We estimate an average of 35 cents per mile; that's more than $2,500 a year on the costs of commuting alone for most workers. You can also save on lunch and other expenses.
Create Your Own Working Environment
Another big reason why working from anywhere is an opportunity you should not miss is the fact that, well, you can work from anywhere you want. You can find a nice coffee shop that's comfortable and spend a few hours every day working there. You can also set up a nice home office and spend most of your time at home while still being as productive as you can be.
You can also take it a step further. A lot of professionals are now working while going back to school. They move closer to the university and are enjoying the experience of pursuing a master's degree while working a full time job. Other professionals work while traveling overseas. You can still catch up with work even when you're halfway across the globe.
You can create a working environment that suits you best. Again, this is a benefit companies also love, simply because employees tend to be far more productive when they work in a comfortable environment. Companies don't have to invest a lot of money in a bigger office with lots of facilities either; it's a win-win solution for both parties.
It's Easier Than You Think
You don't have to have an expensive broadband connection to be able to work from a remote location. You don't even need to invest in special hardware. Companies such as KBZ are making unified communications solutions far more accessible than before.
Unified communications is really changing the way we work and do business. Clients and vendors can reach you on your office number and the calls will get forwarded to your computer or smartphone automatically. Coworkers from different places can also contact you easily via text message or phone call. You can even have a video conference with colleagues, vendors and even customers from the comfort of your home.
More importantly, you don't have to sacrifice your personal time when working from home. At the end of your usual work hours, you can log off from the UC system and the system will take messages for you instead of forwarding calls. It's really that simple!
You Have More Flexibility
Depending on the company you work for or the client you're working with, working remotely also means having more flexibility with your schedules. Some companies don't force employees to work on a strict schedule. Businesses are switching from the usual 9-to-5 work hours to a more goal-oriented working pattern, allowing employees to be very flexible with their time as long as they get the job done.
There are also businesses that use a more project-oriented approach. You're collaborating with other colleagues on a project and can focus your energy and creativity on getting the project off the ground. Once one project is completed, you can then move on to the next one assigned by the office.
These are only four great reasons why working remotely is better than you think. You can be even more productive and have more time to spend at home with the family this way too.