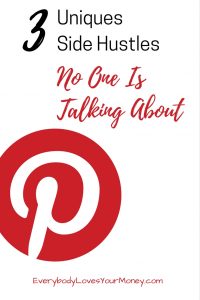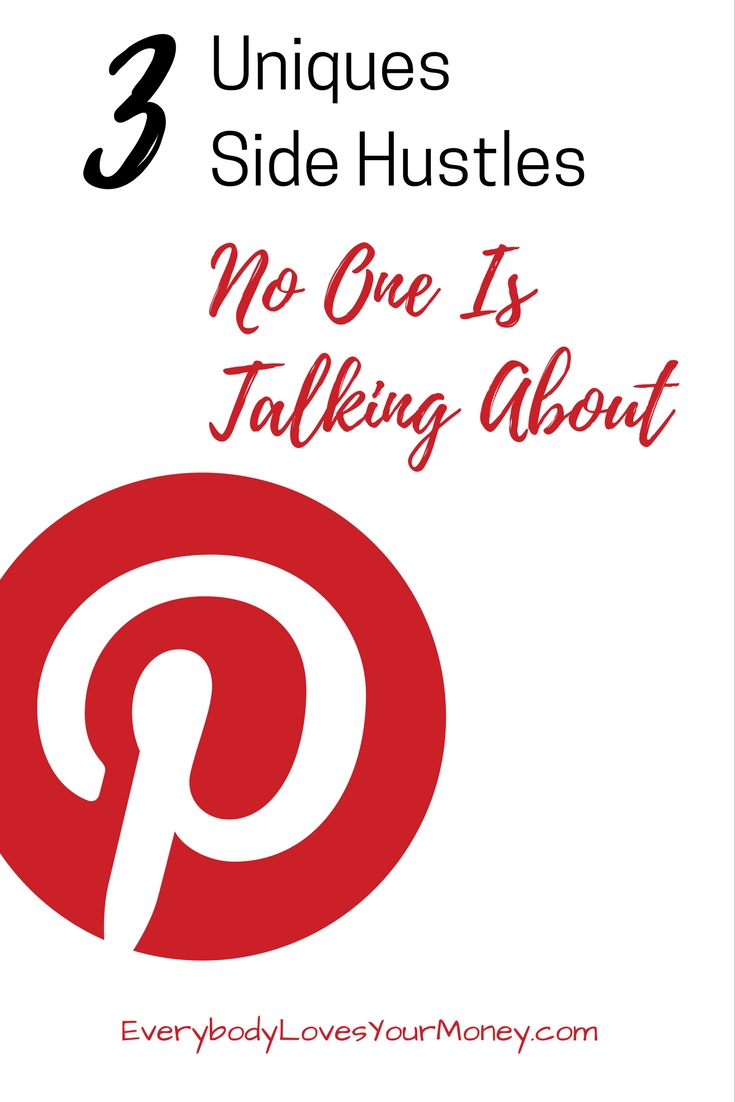 Side hustles are growing rapidly in popularity – especially in the frugal community. People who wish to accelerate their financial goals, like getting out of debt or saving for a house, often do so by making extra money on the side in many popular ways (i.e. photography, working remotely from home, etc.). But here are a few unique side hustles you may not have heard about, yet.
3 Unique Side Hustles You Didn't Know About
"Hustle" as defined by Merriam-Webster dictionary is "To obtain by energetic activity."
Sometimes, when you've got an important goal in your sights, it's worth the energy to launch a hustle on top of your regular work. Therefore here are the three steps you should take when considering a side hustle:
Establish a motivating and measurable goal.
Determine whether or not a second source of income is absolutely necessary. The easy answer is "Yes," but we all have the same 24 hours in a day. Before you sacrifice extra evenings or weekends away from your family to make an extra $1,000 a month, review your current spending habits. Look for cutbacks and consider selling some things.
Find the right side gig for you. There are so many popular at-home side jobs you can try out, but let's take a look at these unique side hustles people aren't talking about yet.
Build roller coasters on YouTube.
Do you have a super specific skill that seems totally obscure? Well, try posting samples videos or tutorials on YouTube or Udemy.
Derrick from Xscreamthrills spends time outside of his primary job to create roller coasters and showcase them on his YouTube channel . He also built a following of fellow coaster enthusiasts on Instagram and produced the music for his videos himself.
Become a Pinterest manager or consultant.
One of the fastest growing, revenue-generating social media platforms is Pinterest. Businesses have caught on that many consumers use Pinterest when they're ready to make a purchase. Which is why businesses would do well to get involved and to get the right help.
It can be a confusing social network, which is why Petra Veikkola studied the ins and outs of Pinterest to become a manager for hire. She's able boost your sales and create greater brand awareness by scheduling pins, joining group boards, using the right pinning software, and create Pinterest-friendly graphics. Another great place to check for social media automations and help is Selected Best.
Sell a non-craft on Etsy.
So many people attribute Etsy shops with handmade or DIY crafts. It's a wonderful place for people to showcase their amazing crafting talents, but they're not the only shops open.
I recently went shopping for a new theme for my blog and scoured the internet for just the right look. In the end, the one I chose was from a seller on Etsy. He displayed a handful of custom-made blog themes for customers to browse just like I was shopping for a beanie.
If you're digitally inclined, check out setting up shop in this less competitive market on a trusted site like Etsy. You can also check Income Artist for great, new ways to make extra cash.
Would you ever try one of these unique side hustles? Something else? Tell us about it in the comments below!